Hey there, fashionistas and pearl lovers! 👑✨ Adrienne Keyser, CEO of AB-FAB Designs, here to spill the tea on keeping your pearls shining bright like a diamond. 🌟✨ Here's How to Care and Wear Your Pearls in 2023.
Guess what? Pearls are totally stealing the spotlight on the F/W 2023–24 runways! They're not just jewelry; they're a whole vibe, adding that magical light and glow to your face when draped around your neck or hanging from your ears.
But wait, how do you make sure your precious pearls stay fabulous for years to come? Don't fret; I've got you covered!
How to Care and Wear Your Pearls in 2023
Below is the ultimate pearl maintenance guide to keep those gems of the sea looking fab and fresh. Then we will "dive" (see what I did there? lol) into how to style your pearls to keep you on trend for F/W 2023–24.
🌊 Gentle Wash Magic: If your pearls are looking a bit dull, it's spa time for them! Grab a mild dish liquid and give them a gentle hand wash in lukewarm water. Think of it as a spa day for your pearls—they deserve it!
🔍 Knot Check Alert: Pearls may be precious, but those knots that hold them together can sometimes get frayed. So, be a pearl detective and inspect those knots! If they're looking tired, don't hesitate to visit a jeweler for a re-stringing makeover.
💎 Solitude for Pearls: Pearls have their own VIP status, and that means they need their space! Store them separately from your other jewelry pals. Why? Because the surface of a pearl is soft and can get scratched easily by those shiny gems. Keep them cozy in a silk bag, a velvet-lined box, or a pearl folder—it's like a five-star hotel for pearls!
🌟 Love and Admire: Give your pearls a little extra love by wearing them often. Your pearls want to show off their shimmer and radiance to the world! But remember, they're not fans of hairspray, perfume, or lotion, so make sure to put them on after you're all dolled up.
💫 Avoid Sunbathing: Pearls love to be in the spotlight, but they're not sunbathing enthusiasts. Keep them away from direct sunlight and extreme heat to prevent any color changes or drying out.
Pearls Trends for Fall/Winter 2023
Now, trendsetters! 👗📸 your virtual fashion stylist is here to spill the beans on the hottest ways to style your pearls for F/W 2023-24.
Let's dive right into the chicest trends:
Casual Elegance: Pair a simple pearl necklace with your favorite oversized knit sweater and distressed jeans. Effortless meets elegance for that "I woke up like this" vibe.
Pearls on Denim: Make a statement by pinning a cluster of pearls to your denim jacket. It's the perfect mix of edgy and sophisticated, darling!
Ear Candy: Rock pearl-studded ear cuffs for an edgy twist on classic elegance. Mix and match with your other favorite earrings for an extra dose of style.
Modern Pearls: Layer your pearls with chunky gold chains for a contemporary twist. Mixing textures adds a playful touch to your ensemble.
Pearl-Embellished Accessories: Elevate your look with pearl-studded hairpins, belts, and even handbags. It's all in the details, honey!
Pearlized Makeup: Let's not forget makeup! Experiment with pearl-infused makeup products for a luminous and ethereal look that's straight out of a fairy tale.
Pearl-Adorned Shoes: Step up your shoe game with pearl-adorned heels or sneakers. Comfort and style in one dazzling package.
Pearls and Prints: Mix pearls with bold prints to create a head-turning contrast. Florals, animal prints, and pearls? Yes, please!
Layering Magic: Layer different lengths of pearl necklaces for a boho-chic vibe that's all about embracing your inner free spirit.
Pearls in Hair: Incorporate pearls into your hairstyles with delicately woven pearl hairpins or even a pearl-studded headband. It's time to crown yourself, queen!
There you have it, lovelies—the crème de la crème of pearl styling for 2023.
Styling Your Pearls for Fall/Winter 2023
Time to sprinkle some autumn magic 🍂👗to your pearl game. Get ready to embrace the coziness and chicness of the season with these pearl-styling tips:
Sweater Weather Glam: Layer a lustrous pearl choker over a chunky knit sweater for instant fall sophistication. It's the perfect blend of warmth and elegance.
Pearl-Adorned Beanies: Elevate your fall accessory game with a beanie adorned with tiny pearls. Keep warm while looking utterly chic—talk about a win-win!
Pearls and Plaid: Combine the timeless charm of pearls with the classic appeal of plaid. A pearl brooch on your plaid blazer is the epitome of autumn refinement.
Pearl-Detailed Boots: Step into the season with style by rocking ankle boots with delicate pearl embellishments. These boots were made for walking, and that's just what they'll do!
Pumpkin Spice and Pearls: Don't just sip on your pumpkin spice latte; accessorize with it! A pearl-studded coffee cup charm on your bag is the ultimate fall fashion statement.
Autumn Tones and Pearls: Pair your pearls with rich autumn hues like deep burgundy, forest green, and mustard yellow. It's a match made in fall fashion heaven.
Layered Perfection: Embrace the crisp air with layered pearl necklaces. Mix different lengths and textures for an effortlessly chic look that's perfect for the season.
Pearls on Leather: Add a touch of edge to your pearl ensemble by incorporating leather elements. A pearl-studded leather jacket or gloves? Count me in!
Velvet and Pearls: Fall is all about luxurious textures. Pair your pearls with velvet accents for a look that's as opulent as the changing leaves.
Pearlized Nail Art: Don't forget your nails! Experiment with pearl-inspired nail art designs to add a touch of elegance to your fingertips.
In Conclusion
There you have it, darlings: the ultimate guide to rocking pearls in the enchanting realm of Fall 2023. Whether you're sipping on your favorite fall beverage or strolling through colorful foliage, make sure your pearls are your stylish companions.
Remember, pearls are your canvas, and fashion is your masterpiece. So go ahead, embrace your inner fashion diva, and rock those pearls like there's no tomorrow! 🌟👑
Autumnal hugs and fabulous vibes!
XOXO,
Adrienne Keyser
CEO of AB-FAB Designs
STAY FASHIONABLE 🥰
---
Featured Links ⬇️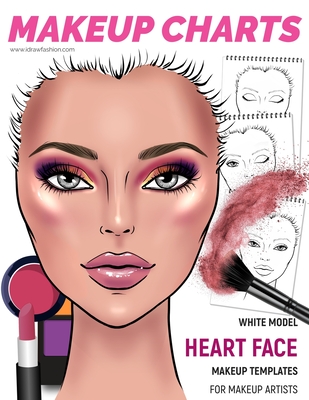 Coming Soon
The Best Ways to Use Free Makeup Face Charts
Shop new arrivals