Welcome to My Art & Gallery/Museum Reviews
From The National Gallery of Art to Musee Rodin…
It's all covered here
---
National Museum of African American History & Culture
🦸🏽HAPPY SELF CARE MOTHER'S DAY SUNDAY🎉
While you're letting your face mask dry🛀
After👨‍👩‍👧‍👧made your dinner🥳
👀 Watch my Art & Gallery/Museum Reviews 🖼
Hosted by Washington DC History & Culture
---
Harriet Tubman Underground Railroad Virtual Tour
Continuing to celebrate 🎊 Women's Month with this 🎥 of Harriet Tubman. Her life teaches us we can do EVERYTHING 🦸🏾 as women.
To see how she survived the most atrocious acts & still have the heart to heal makes this woman not just an ICON but a LEGEND! Learn from her story sistahs and gather the strength to change the world!
Hosted by Robert Kelleman of Washington DC History & Culture
---
Holocaust Memorial Tour/Hanukkah
For the 🕯 Festival of Lights 🕎, I created a 🎥 from an online Holocaust Museum tour I attended in October.
Posting on ☯️ #SoulSunday ☮️ to reflect on Jewish history.
Included 📸 of my trip to Israel & from a friend's Hanukkah party to remind us of the joy that family & friends bring to our lives! 🥳
Chag Semach
---
Vincent Van Gogh Presentation for Hanukkah 2020
👋🏽Hi everyone
Put together a quick art 🎨video for the first night of Hanukkah 2020🕎
Since the pandemic, I enjoy online art tours hosted by Washington, DC History & Culture. This past summer I attended the Vincent Van Gogh presentation which chronicles his life as well as his work.
Added some of my personal photos of Van Gogh's work taken on my trip to Paris, May 2019.
Leave a comment to let me know what you think of Van Gogh's work & the video. Follow for my latest in art, makeup, fashion & more!
---
Art Institute of Chicago Impressionism Tour
Miss taking my son to art exhibits since the COVID pandemic began in March (2020). A few weeks ago, I signed up for a free virtual tour of Impressionist artists at the Art Institute of Chicago.
A free event sponsored by Eventbrite (made a small donation) & hosted by Washington, DC History & Culture.
Our presenter was Robert Kelleman who my son & I were fortunate to meet during a live tour. This past February, right before COVID, Robert was our guide at the Rosa Parks exhibit in the Library of Congress (review coming soon).
This 90-minute tour (with a brief intermission) covered quite a few of the Impressionist masters. However, we did not have enough time to cover Gustave Caillebotte as extensively as other artists.
Caillebotte, is an artist I am not as familiar but wanted to see more of his work.
While researching for this review, I saved a few images to show how close to pre-Impressionism Caillebotte's art was.
Wanted to learn more about Berthe Morisot's life since she was married to Vincent Van Gogh's brother & occassionally modeled for Vincent.
Morisot was the only female Impressionist covered during this tour. As you can see from this image, it would take quite some time to cover more artist than was already on our program.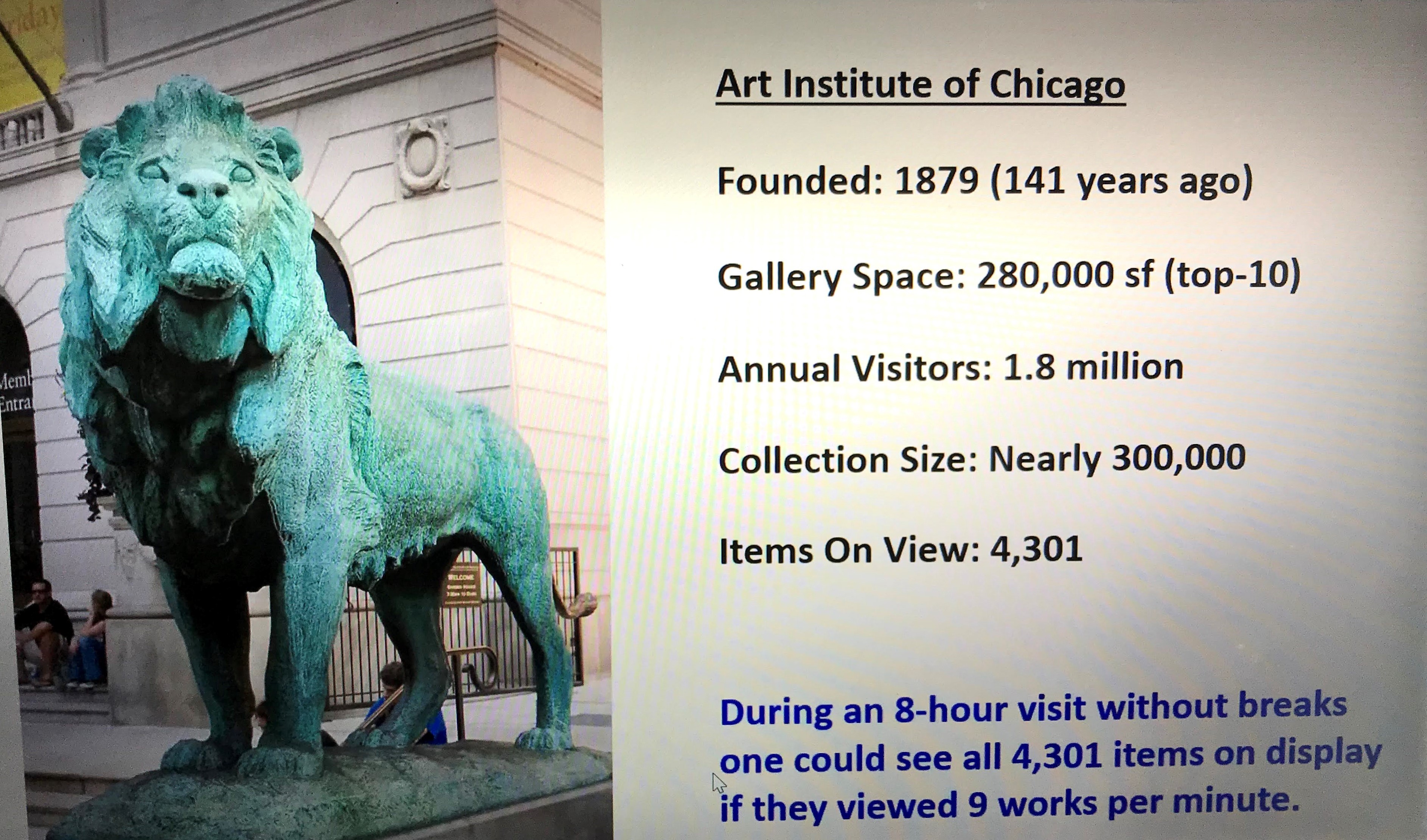 To sum up, I really enjoy Robert's style. He clearly does extensive research before each tour & keeps the content relevant. I appreciate his inclusive nature, which you will learn more about as I have quite a few more of his virtual tours to post.
Provide a few historical facts in the video but here are a few others.
FUN FACTS:
Critics at the time hate these type of work stating, "It's just an impression!"; hence the term impressionism.
Claude Monet was very liked by his peers.
Vincent Van Gogh did not have a lot of friends and created 36 self portraits because he couldn't find many models.
My personal photos of Impressionist masters, taken during my trip to Paris (2019) are featured at the end of the video.
FEATURED ARTISTS
Berthe Morisot
Gustave Caillebotte
Vincent Van Gogh
---
Get 🆒🆕 art & gallery/museum reviews delivered directly to your inbox 💌
Join 942 other subscribers
---