Welcome to My Television Reviews
From 60s Comedy 🥸 to Guilty Pleasures 🤦🏽‍♀️…
It's all covered here 💯
---
Subscribe 👇🏽
The Home Edit & The Blind Side
---
Is It Cake? + The Warhol Diaries
---
Bridgerton (oops) + Oscars + Bad Vegan
---
Bridgerton
---
Kim's Convenience (2016 – ) Netflix
WHAT TO WATCH THIS WEEKEND 🥳
Decided to hit ya'll with a quick 🎥 this week
When thinking 🤔 about this review, I thought, "I don't have many if any Korean friends & hope my review does not come across as racist!" 🙅🏽
I don't know for certain 🙄 the characters portrayed in Kim's Convenience are a realistic representation of Korean families 👨‍👩‍👧‍👦. Would a Korean person watch this sitcom & get offended? 🤷🏽
I grew up with Jewish ✡️ friends & family; so when I see a movie or TV show of a Jewish family, I know if it rings true to character. 💯
Basically I will be putting aside the cultural references of the show and keep my review strictly focused on content.
For all 5️⃣ seasons this family keeps you laughing like crazy 🤪. The best moments of the show are the touching moments between father 🧔🏽 & daughter 👩🏽
Set in Canada, the cast:
have accents that are distinctly Canadian & clearly not fake❣️
HIGHLY RECOMMEND Kim's Convenience for a binge worthy TV weekend 🙆🏽‍♀️
---
The Good Place (2016 – 2020) Netflix
June is Rebuild Your Life Month 🧰. With that in mind, wanted to include a "Rebuild Your Life" themed story for my television reviews 📺 this week.
Like to give IMDb's "Storyline" in my reviews to save you from having to research it yourself 😂
The Good Place is a town where those who have been good throughout their lives go once they have passed away. Michael (Danson) is the architect who oversees the town–and this is the first one he has been in charge of creating. Eleanor (Bell) arrives at the Good Place and realizes they have her name right, but everything else is wrong. She isn't meant to be there at all. With the help of Chidi, her soul mate (Harper), Eleanor tries to right her wrongs, seeking to finally earn her spot in the Good Place.
Unlike most television series, The Good Place hooks you IMMEDIATELY 😍! Creator Michael Schur has you furrowing your brow & smiling 🤔 initially. By the end of the first episode your mouth will be gaped open 😲.
Giving mad props to the casting directors Ben Harris & Allison Jones 💣. Every actor 🎭 clearly brings their "A game" 🤩 to the production, because you really become invested in the character's stories.
The writers ✍️, producers 💰 ➕ ANYONE involved deserved EVERY award they received over the 5 years of the show running: 27 wins and 134 nominations
This is a ROLL ON THE FLOOR LAUGHING MY AS OFF show 🤪; for all 4 season you are riveted. When you sit down 🛋 to watch an episode (or 2), before you realize, you have binged an entire season. HIGHLY RECOMMEND❣️
---
Emily in Paris (2020 – ) Netflix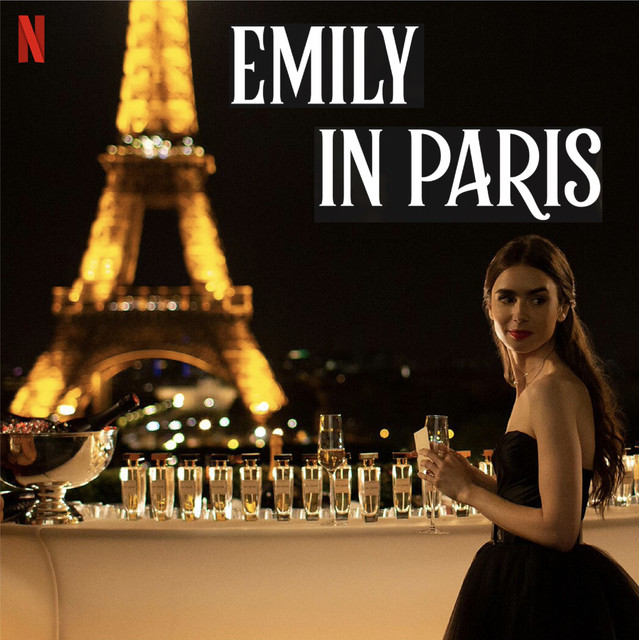 I am a lover 💘 of all things Paris 🎆 (Search my archived Paris Blog) so of course I was going to watch Emily in Paris.
Created by Darren Star (Sex and the City) this hilarious romp is very much the Darren Star vibe of boy meets girl 💏, boy looses girl 💔, etc…
IBDb says "A young American woman from the Midwest is hired by a marketing firm in Paris to provide them with an American perspective on things."
Emily in Paris makes it 👌🏽 into the television 📺 reviews for a few reasons.
It is a Netflix original 🎥 & lately they have been KILLING THE GAME 🤩 with their original programming 💣
Been helping me improve my French 👩🏽‍🎓
The fashions🥻 are FIRE 🔥
Lead actress Lily Collins also stars🌟 in the movie Mank, which I'm writing about for this weeks Movie Reviews 2020 – 2021 🕵🏽‍♀️
Lily is the daughter of the legendary musician 👨🏼‍🎤 Phil Collins & gives a terrific performance in this role👍🏽 There are moments she is the best actor on screen, as some of the acting 🎭 feels forced 🙍🏽‍♀️
The friends Emily makes in Paris (Ashley Park, Samuel Arnold & Bruno Gouery), keep you falling on the floor laughing 🤣. However, the story line is a bit predictable 🤫. Again, the saving grace is IT'S PARIS❣️
It has been announced 📣 a new season is in the works 🎬. Production just began (May 2021) so we may not see this cast of crazies 🤪 until late 2021 or early 2022 🤦🏽
💯 Highly recommend for a weekend 📺 binge session!
---
Disjointed (2017 – 2018) Netflix
Scrolling through Netflix, saw Kathy Bates surrounded by marijuana 🌿 & had to ✔️ it out.
Created by David Javerbaum (The Daily Show) & the legend, Chuck Lorre (Two and a Half Men & The Big Bang Theory).
Disjointed according to IMDb is about Cannabis legend Ruth Whitefeather Feldman (Bates). She employs her newly graduated son 👨🏾‍🦱 (Aaron Moten) and a team of young "budtenders" to help run her Los Angeles marijuana dispensary 🏪
Something I found interesting is the actor Dougie Baldwin ("Pete" a grower Ruth meets on a communal kibbutz), is Australian & oddly incorporates his real accent into his California hippie character.
The writers of Disjointed give you wacky montages
Cannabis related commercials
And CRAZY stoner clips 😜 for you to trip on when you're baked
But some of the silliest stoner 🤪 moments are with Dank & Dabby, a stoner couple that somehow fall ass deep into good luck 🍀 at every turn
Included this clip just because it's FUCKING HILARIOUS😹😹
Although Kathy Bates is an incredible A-list actress, not even her chops could keep this show 📺 going. Due to low ratings 📉 Netflix cancelled 🚫 Disjointed after only 2 seasons 🤦🏽‍♀️
👍🏽 Still recommending this as a MUST WATCH weekend binge in my television reviews. As you can see from the clips it's just good old fashion fun! 🤹🏼
---
Cooked with Cannabis (2020 – ) Netflix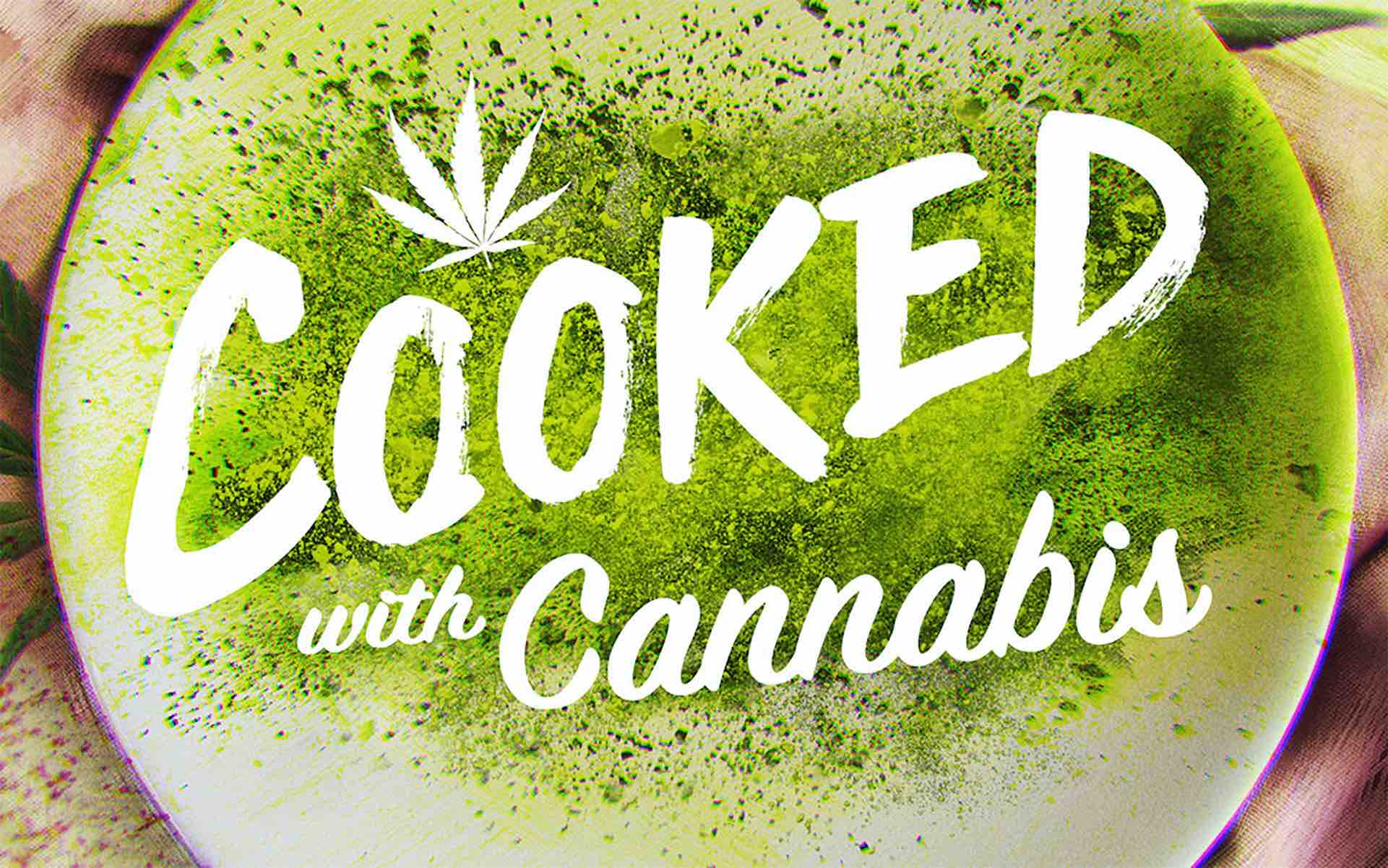 Watched Cooking with Cannabis when it first came out in 2020. Watching the Netflix trailer 📺, I said, "A PROFESSIONAL FOOD COMPETION ➕ STONED CELEBRITIES 🙃… WHAT MORE COULD YOU WANT IN A TV SHOW!!! 😎"
Yes, that statement was meant to be all caps because seriously, how could a show with that premise go wrong 🤷🏽‍♀️
As a foodie 🧖🏽‍♀️ & patient, I believe alternative methods to dispensing medication 🌿 is imperative to the cannabis movement ✊🏽 More on later in television reviews.
From IMDb: Cooked with Cannabis is a competitive cooking show where three chefs 👩🏽‍🍳👨🏽‍🍳 make cannabis infused meals 🍝 for a chance to win $10,000 😁 Co-hosts Kelis and Leather Storrs judge 👩🏽‍⚖️👨🏽‍⚖️ the contestants with the assistance of their "best buds" who are guests on the show.
Watching Amanda Seales, Jo Koy, Elle King, Too $hort, Sabrina Jalees & Jeff Dye, getting stoned through 3️⃣ courses is not only FUCKING FUNNY 🤣🤣 but 🆒 to see them taking the competition aspect seriously.
💯Real talk with Hollywood celebrities Mary Lynn Rajskub (her first time) & Ricki Lake (not her first time🤫) is HIGHlarious but seeing Flula Borg's first cannabis experience on the show is EPIC!
Cooked with Cannabis got my stamp of approval 👍🏽 when award winning chef Michael Voltaggio (originally from MD 😊) was invited to sit on the tasters panel. A 🧨 move from the producers, completely legitimized the 📺 shows integrity to Mischelin-level cuisine 🥘
As mentioned earlier, there are lots misconceptions 🤔 people make about the cannabis industry. As you will learn 🎓 on Cooked with Cannabis, safe dosing 🛑 is important for a pleasant dining experience 🍴 Each contestant is only allowed 8️⃣mg of THC for all 3 dishes of their tasting menu.
SEASON 2 YES OR NO❓
According to TheCinemaholic: Unlike its predecessor, 'Cooking on High', which didn't quite manage to entertain the viewers 🙅🏽‍♀️, 'Cooked with Cannabis' hit the mark because of its unique format that involves chefs who are actual experts 👩🏽‍⚕️👨🏽‍⚕️ in cooking with the star-ingredient 🌿 . Plus, ➕ its light-hearted 💕 tone and humor add to the entertainment quotient. Therefore, the chances of the show getting recommissioned by Netflix are pretty high😉 (why didn't they make a stoner pun here?). If and when that happens, we can expect 'Cooked with Cannabis' season 2 to release sometime in 2021, on Netflix.
Full article HERE
It's obvious from this television reviews, this is weekend binge worthy!
---
---
Somebody Feed Phil (2018 – Present) Netflix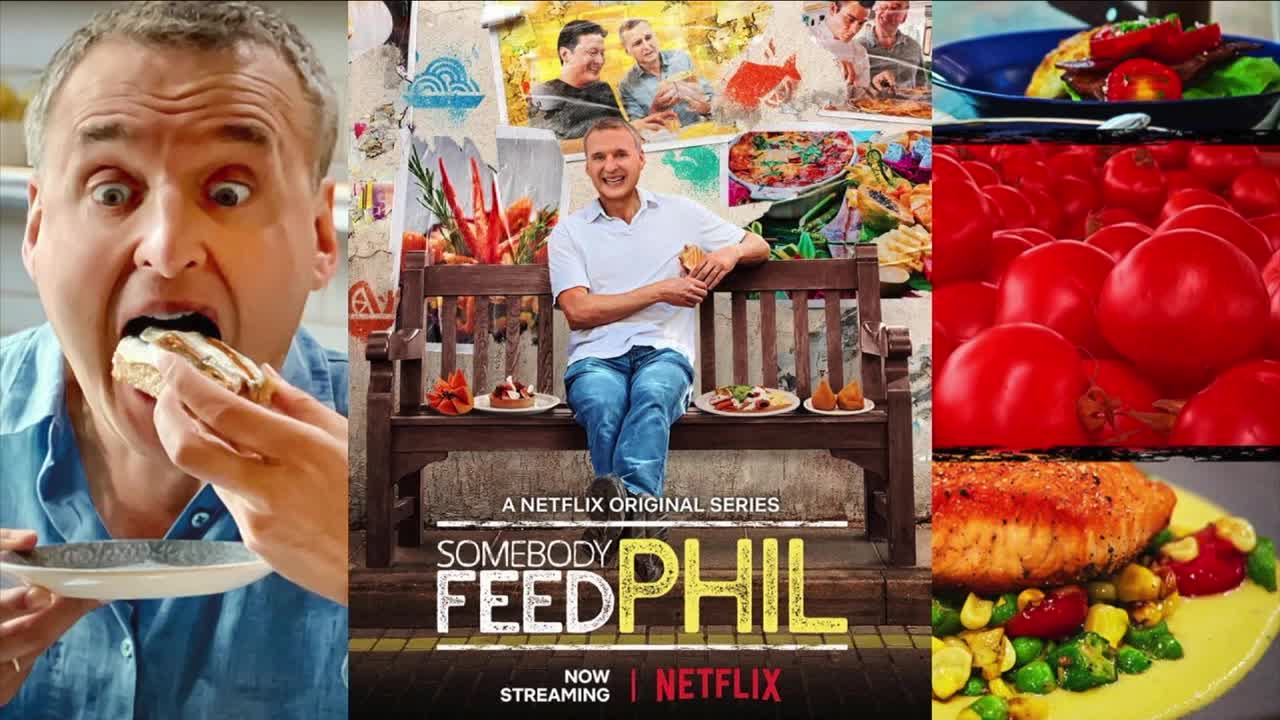 I remember how excited I was when Season 4 of Somebody Feed Phil was announced in 2020 🤗 I Tweeted about how excited I was & Phil actually liked my Tweet 🙀
Was fully prepared to write an entire blog on Phil Rosenthal's travel shows 🛫. Wanted to shout to the masses how much I love Phil; think I'm his #️⃣1️⃣ fan❣️
Phil's episode on Paris in his other show I'll Have What Phil's Having (PBS paid subscription) was my food bible 🧖🏽 through the city of lights 🎆
Do a page search for my Paris blogs to read more on I'll Have What Phil's Having.
Unfortunately, with the pandemic, never got around to writing a blog 😔 Happy to now bring you these shows in my television reviews.
For 4 seasons Phil takes you on hilarious adventures of some of the most stunning places on the globe 🌎 As the creator of the hit show Everybody Loves Raymond, Phil is joined by some Hollywood elite: Al Roker, Judy Gold, Elaine May & Tracy Morgan.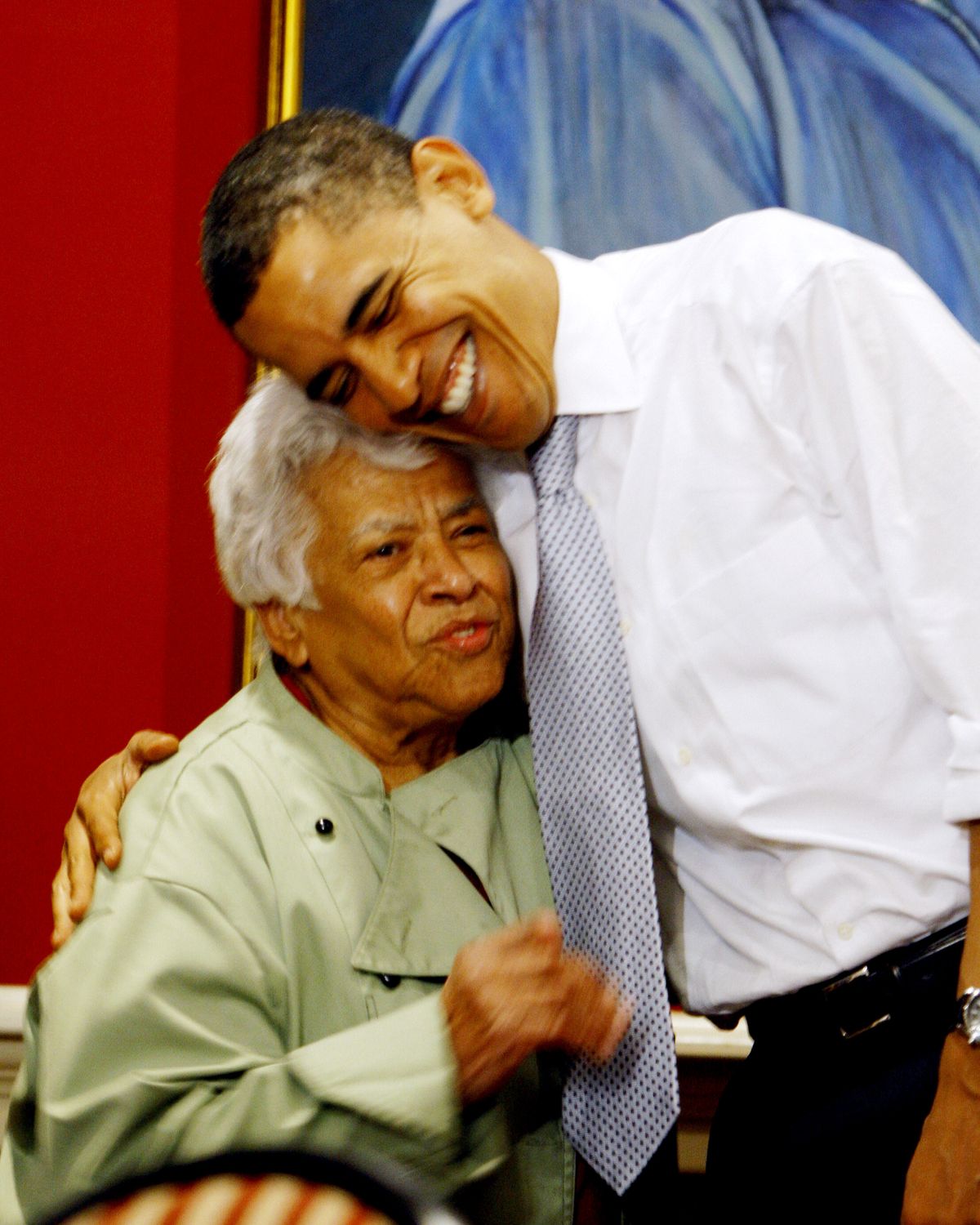 Also in each city Phil is hosted by some of THE culinary super stars of the world: Daniel Boulud, Mike Solomonov, Alice Waters, Nancy Silverton, Massimo Bottura & the legendary Thomas Keller 🤯
From Tel Aviv & Bangkok 🗼to Marrakesh & New York 🗽 (Phil's hometown), the show dives into culture, landscape ⛺️, a bit of history 🏰, but more importantly FOOD 🍱 & COCKTAILS 🍸
Everyone knows food bring people joy 🤸🏽‍♀️ & brings them together 👫 In the New Orleans episode the great chef Leah Chase of Dookey Chase said it best, "…you can solve all the problems of the world by sitting down over a nice bowl of gumbo!"
UPDATE 4-8-22
Season 5️⃣ starts 5-25-22 🥳
UPDATE
Wanted to see if Netflix picked it up for Season 5️⃣. In an article 📰 on Looper it says, "… As of right now, Netflix has not renewed or cancelled Somebody Feed Phil for a fifth season. But looking at the show's continued success 📈, it's reasonable to believe that a renewal is on the horizon 🌅…"
"…In another conversation promoting the release of season 4️⃣, Rosenthal explicitly stated that he thinks the show will return 🥳, but that "there will be a slow evolution back 😟…"
Full article HERE
All 4 seasons are completely binge worthy show that will make you laugh 😂, cry 😢 & HUNGRY 🤤
---
The Marvelous Mrs. Maisel (2017 – Present) Amazon Prime
The trailer on Amazon Prime for The Marvelous Mrs. Maisel had me dying for the premier in 2017.
Can't get enough of Jewish humor, growing up with a Jewish family. As a fashion stylist that adores clothes of the 50s & 60s, it was a no brainer 🧠 I would critique this show for my television reviews.
Amy Sherman-Palladino created this delightful New York 🗽 based Rom-Com which stars Rachel Brosnahan, Alex Borstein & Michael Zegen.
One if my favorite sitcoms of the 2000s was Monk, because Tony Shalhoub is BEYOND funny 😋 In The Marvelous Mrs. Maisel he FAR EXCEEDS any other comedy 🎭 I've seen him in. He basically steals EVERY scene he's in.
Set in East End London during the 50s & 60s, you follow the lives of a group of midwives 🧙🏽‍♀️ & the struggles they face in impoverished rundown London 😥
I know another season is in the works & I can't wait. This is like Seinfeld updated, extended & kick ass.
FOR SURE binge worthy📺 ✔️ it out this weekend, then comment below to let me know what you think.
---
Call the Midwife Netflix (2012 – Present) Netflix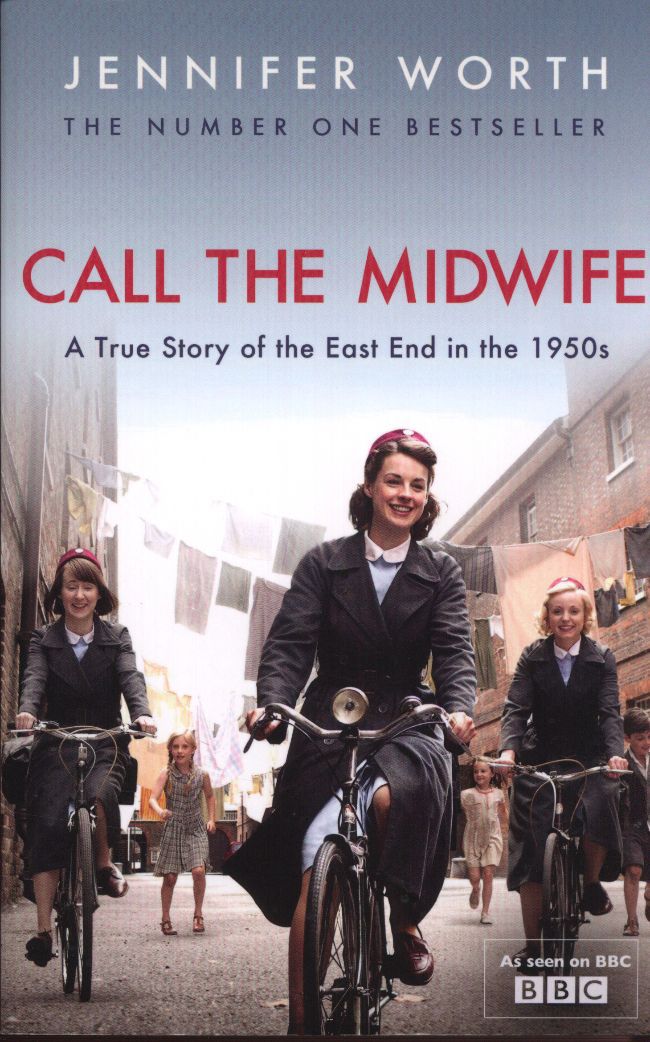 With 9️⃣ seasons under it's belt, Call the Midwife is proven to be a 🔝 show.
Set in East End London during the 50s & 60s, you follow the lives of a group of midwives 🧙🏽‍♀️ & the struggles they face in impoverished rundown London 😥
The stories of the midwives is fascinating but the trials of birthing babies🤰🏽during that time is wholly unbelievable 🤯, but true❗️
Narrated by (& ⭐️s in a few episodes) the incomparable Vanessa Redgrave❣️
Other cast include Jenny Agutter, Laura Main, Helen George, Judy Parfitt & Cliff Parisi as the loveable grounds keeper.
This is definitely binge worthy📺 Each episode keeps you captivated & wanting more!
---
Magic for Humans Season 3 (2020) Netflix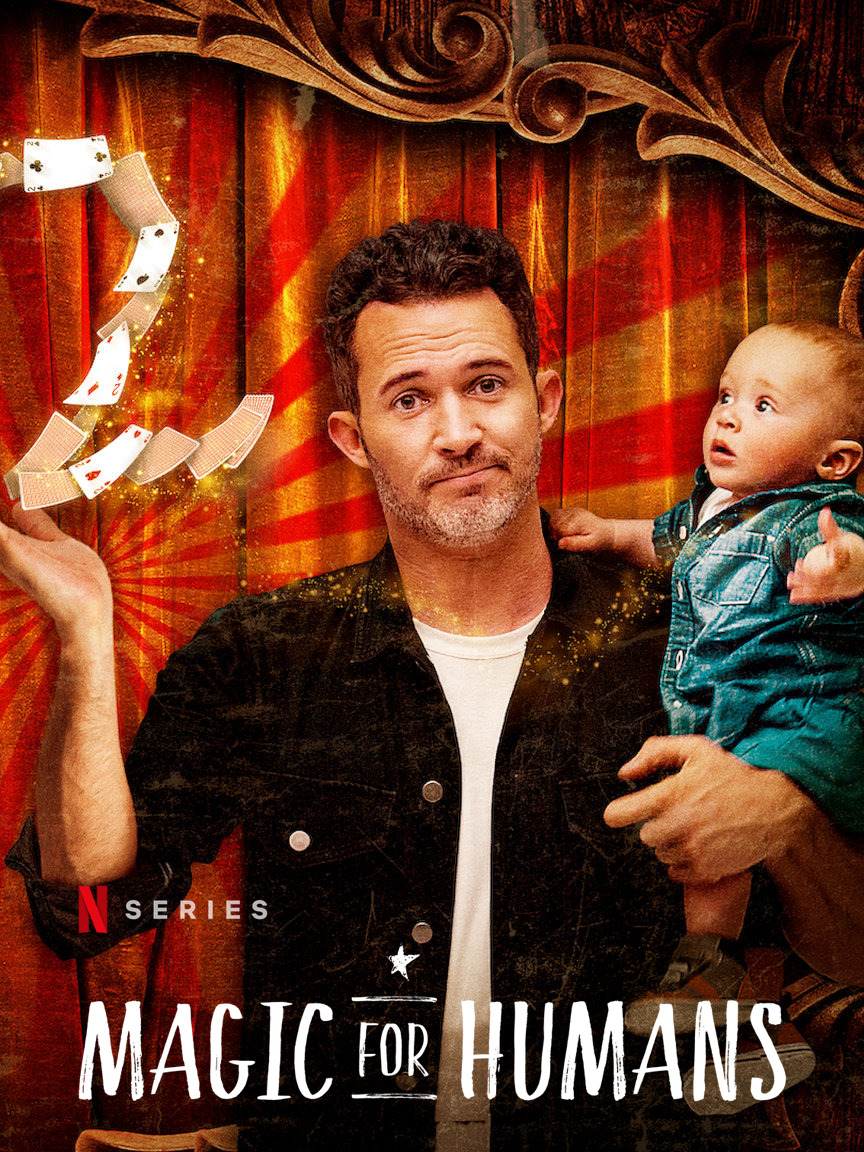 Why isn't this show trending on Netflix people?
Magic for Susan's, Trick Questions, Spoiler Alerts and Close-🆙 Magic (*boop) is some of the fun Justin Willman 🤹 brings to the 3rd season of Magic for Humans.
When I saw the thumbnail on Netflix for Season 3, I stopped everything to binge the entire season. Justin brings even more jaw dropping magic🧙🏼 & performs with his mom that will bring you completely to tears😢
Due to the pandemic, it may be quite some time before Justin brings us a 4️⃣th season. I hope Netflix will keep him in the rotation when filming resumes post-COVID.
5-stars for the laughter, amazement & overall joy this show brings 😁 Already re-watched each season & every episode many times over❗️
---
Basic vs. Baller – Travel at Any Cost (2017) Hulu or TasteMade
Not knowing when we will be able to travel🌍 again, I'm glad I came across this travel show on Hulu.
Alex & Marco Vagabrother travel 🧳 from Laos & Lyon to Austin, TX🛫
Each episode the brothers have a trivia wager based on the country they are in. The winner will travels luxury style💎, while the loser is global basic bitch🚫
As a mega foodie 🍱, enjoyed seeing cuisine both high⬆️ & low-end ⬇️ in each location. The brothers are really fun 🤪 to watch & they teach you a lot about their destinations.
In 2018, Alex & Marco moved their hijinks to YouTube TV (TasteMade). Giving Basic vs. Baller, 3-star rating, since there is only 1️⃣ season.
---
Get 🆒🆕 reviews directly to your inbox 💌
Join 942 other subscribers
AB-FAB Links ⬇️
---