Welcome to My 2020 & 2021
Movie Reviews
From Black Supported to Pixar Animation…
It's all covered here
---
Amy Tan: Unintended Memoir (2021) Netflix
June is Rebuild Your Life Month 🧰
With that in mind, watched Amy Tan: Unintended Memoir for Movie Reviews 2020 & 2021.
Read Amy Tan's highly popular novel 📖, The Joy Luck Club when it came out in the late 8️⃣0️⃣s; an inspiring & beautiful story❣️ It's a fictional example of women's remarkable ability to adapt & rebuild their life 🦸🏽.
When I heard they were making The Joy Luck Club into a movie 🎦, I couldn't wait to see it in theaters. Always skeptical 🤔 when Hollywood adapts a book, but surprisingly director Wayne Wang really brings the written 📝 word to life. He captured every character's story 🎎 & included all relevant elements to keep the film interesting.
Amy Tan: Unintended Memoir
Amy Tan: Unintended Memoir is an hour ➕ 4️⃣1️⃣-minute documentary of the authors life. As a reviewer on IMDb writes:
As the movie opens, Ms. Tan is introduced at the Lesher Speaker Series to give a talk about her life experiences. We then go back in time as we are introduced to Amy's parents, who arrived separately in California in the late 1940s to escape the chaos in China. Amy retells how her mother, not the easiest person in the world, would install a common sense about her Chinese heritage. But then at age 15, Amy's dad and her oldest brother both died within 6 months of each other due to illness…
What struck me 🙎🏽‍♀️ was the number of other novels 📚 Amy Tan has written in her 69 years, including children's books. Very interested in reading 👓 some of her other works, because I did love 💙 Mrs. Tan's writing style in The Joy Luck Club.
I don't want to give away 🤫 too much of the film, but will say this is a FANTASTIC "Rebuild Your Life" 💪🏽 story. I highly recommend this delightful ✨ documentary.
---
Mank (2020) Netflix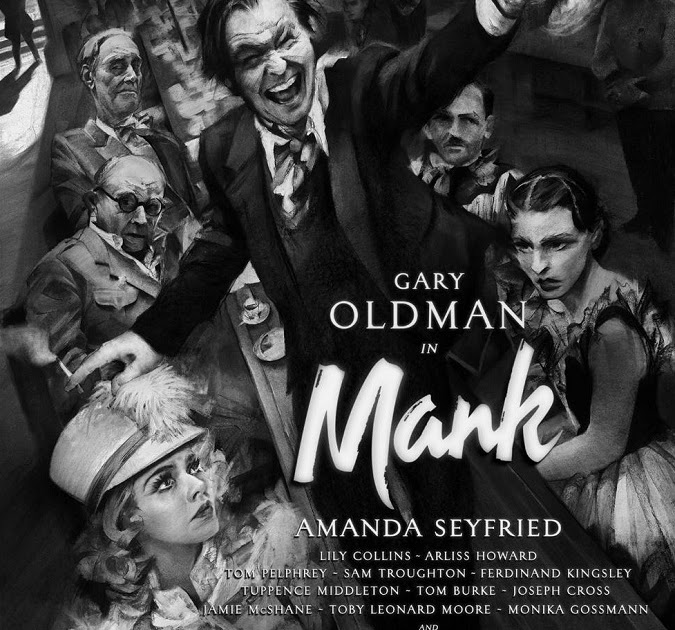 Anyone that knows me knows I LOVE GARY OLDMAN💘💘 Long before Gary Oldman won his Academy Award 🏆 for Tinker Tailor Soldier Spy or the kids thought he was cool 😎 as Sirius Black 🧙 in Harry Potter and the Prisoner of Azkaban, I have loved him as an actor.
I've always said any actor 🎭 that has the range to play Sid Vicious 👨🏼‍🎤 (Sid and Nancy) & Beethoven 🎹 (Immortal Beloved) in their career is GENIUS😀! I have said it before, Gary Oldman, is #️⃣1️⃣ on my laminated list; he was HOT in his day 🤭
You have seen Oldman in a million movies 🎥, you just didn't remember it 🤔. Here are a few of the most notable:
Mank Review 👍🏽👎🏽
I could write ✍🏽 an entire movie reviews 2020 – 2021, on Gary Oldman's career 🙆🏽‍♀️ but you are here for my opinion of Mank 🕵🏽‍♀️
IMDb says: 1930's Hollywood is reevaluated through the eyes 👀 of scathing social critic and alcoholic screenwriter 🍸 Herman J. Mankiewicz as he races 🏃 to finish the screenplay of Citizen Kane (1941).
This all black & white film 🎞 was directed by the great David Fincher (House of Cards, The Curious Case of Benjamin Button). Fincher takes you back in time ⏳ when movie making was still in its infancy 👶🏽; which is great knowledge 👩🏽‍🏫 of how movies were created in the 1930s.
In my television reviews 📺 this week, wrote about actress Lily Collins (Emily in Paris). For this role 🤹 Lily brings in her British roots (daughter of legendary English musician Phil Collins). She totally holds her own acting with Oldman 💯
Can't say I have been a huge Amanda Seyfried fan 🙍🏽‍♀️; however, she does a stellar job 🙆🏽‍♀️portraying Marion Davies. Amanda makes you want to know more about the exciting life of Davies (American actress, producer, screenwriter, and philanthropist 🦸🏼)
Watched the movie several times not only for the incredible fashion👗 but, because I miss the days when movies where made this beautifully 👵🏽. Where every cinematic shot is it's own story 📖
Mank definitely deserved all 8️⃣ Oscar nominations (Best Motion Picture of the Year, Best Performance by an Actor in a Leading Role (Oldman), Best Achievement in Directing (Fincher) Best Performance by an Actress in a Supporting Role (Seyfried) Best Achievement in Costume Design ((Trish Summerville)) Best Achievement in Makeup and Hairstyling & more) ➕ 2 wins it received (Best Achievement in Production Design, Best Achievement in Cinematography)❗️
---
The United States vs. Billie Holliday (2021)
Ripped straight from IMDb: The United States vs. Billie Holliday …Follows Holiday during her career as she is targeted by the Federal Department of Narcotics with an undercover sting operation led by black Federal Agent Jimmy Fletcher, with whom she had a tumultuous affair.
I wanted to see if director, Lee Daniels could hold a candle 🕯 to 1972s Lady Sings the Blues starring Diana Ross, Billy Dee Williams & Richard Pryor😘
The United States vs. Billie Holliday stars ⭐️ Andra Day, Trevante Rhodes & Garrett Hedlund.
Seeing Andra's 👸🏽 work on this incredible film PROVES she deserved every 2021 award she won 💯
Golden Globe: Best Performance by an Actress in a Motion Picture – Drama,
Oscar Nominee: Best Performance by an Actress in a Leading Role,
African-American Film Critics Association: Best Actress &
Black Reel Awards: Outstanding Breakthrough Performance, Female
This 🎥 is a great way for a young black audience to learn Billie's story.
Lee Daniel's does a HELL OF A JOB! I and am so proud The United States vs. Billie Holliday won Best Picture (African-American Film Critics Association)❗️
---
Thunder Force (2021)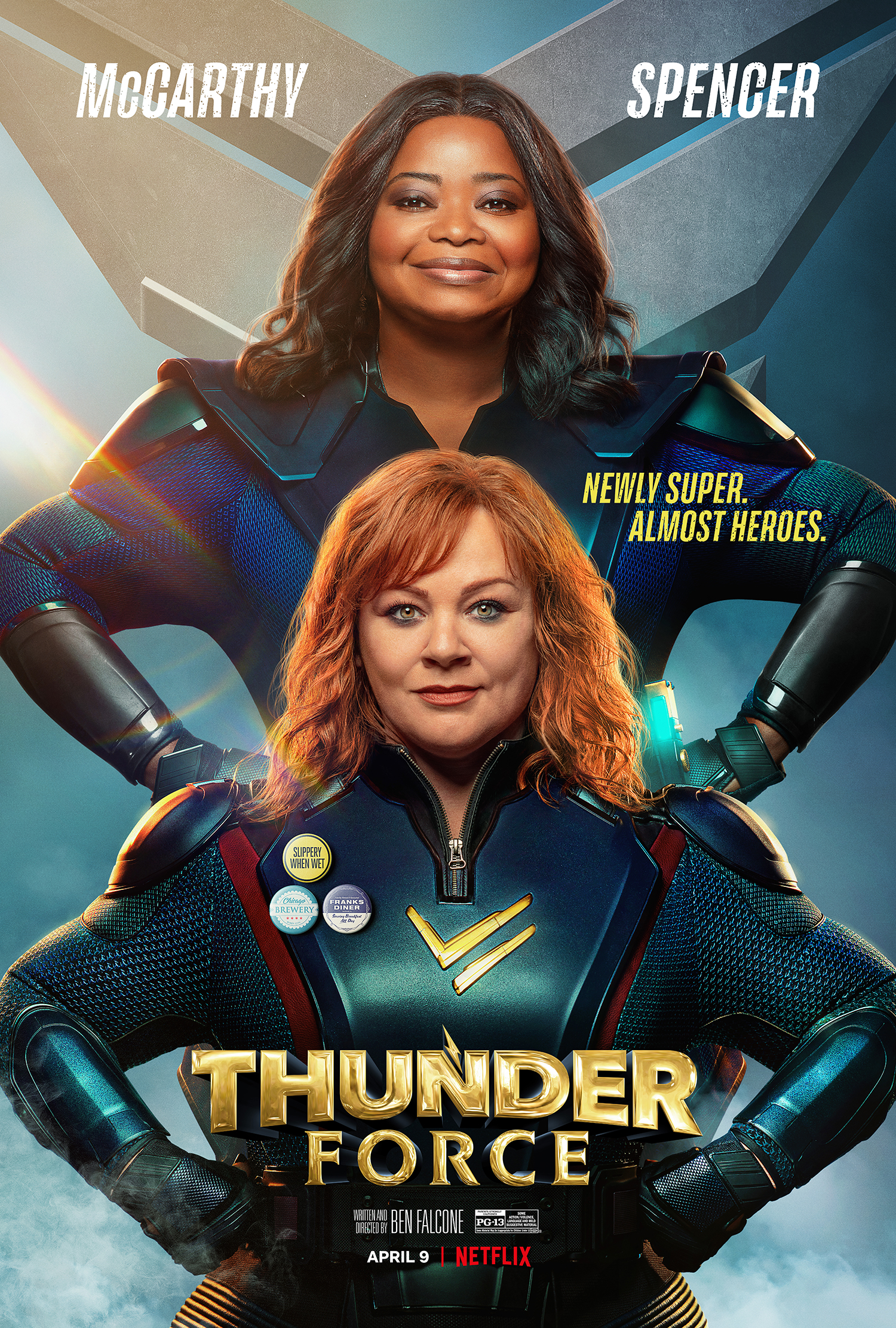 You know I love women kicking butt! 💪🏽 Besides, who wouldn't want to see a movie starring Melissa McCarthy & Octavia Spencer 😁
Written & directed by Ben Falcone this picture mixes the love of Marvelesque superheroes 🦸🏽 with the reboot trend of adding a young actor to bring in the Gen Z audience.
I can watch Jason Bateman read the phone ☎️book. However, this role was a bit off for me. Jason DOES deliver his comedy genius 🤡 in spite of weak character development.
There is nothing earth shatteringly 🆕 about the plot but the acting IS up to Melissa & Octavia comedy standard.
The storyline is predictable but the action is fun. Definitely laughed a few times but not 5-star worthy.
---
Bad Boys for Life (2020)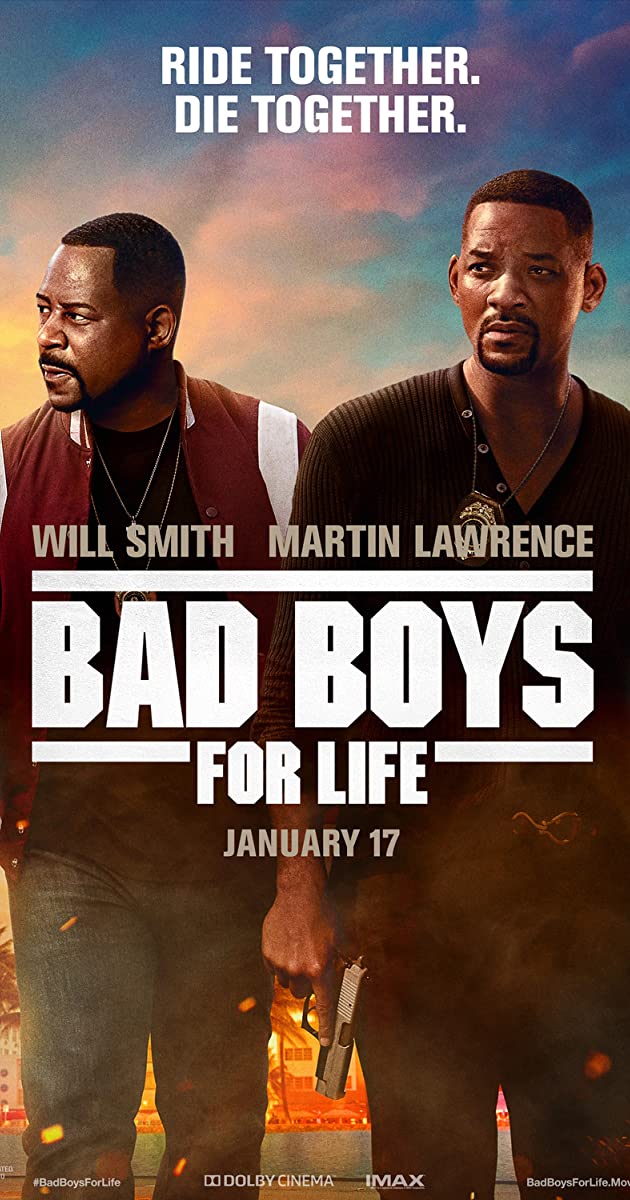 It's been 17 years since the last Bad Boys movie. If you are going to wait that long in between movies it better be amazing. 😡
Fortunately, the third installment of Bad Boys DID NOT disappoint❗️
The casting (stars Will Smith & Martin Lawrence), story & acting, were executed with a genius 👁; worth the long wait! Directors, Adil El Arbi & Bilall Fallah, bring back Joe Pantoliano. Joe does a stellar job, once again, as the fidgety police captain👮🏻
The newest cast members (includes Vanessa Hudgens) are hilarious. Their performance as the police squad, sent to help our heroes 🦸🏾‍♂️ elevates the plot.
The comedy is SPECTACULAR and I give the movie 👍👍 in the emotional & action categories. I love seeing women kicking butt🦸🏽‍♀️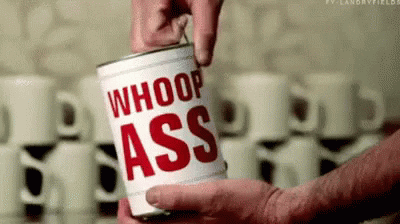 The cinematography was just as incredible as the previous Bad Boys movies 🥳; bringing in new directors really paid off.
Giving Bad Boys for Life a 4.5 out of 5 stars for Movie Reviews 2020 & 2021. The violence is a bit gratuitous 😱 but get it appeals to Gen Z audience.
---
Get 🆒🆕 reviews delivered directly to your inbox 💌
---