During my luxury life in Paris vacation with my gorgeous son, Xavier we experienced a true 14-day Parisian adventure.
Our travel & first 3 days are detailed in posts: Longing For Paris, Sacre Bleu le Sacré-Cœur & Greatest Surprise Video EVER More Amazing Paris Sites.
---
On day 4, I begin feeling more Parisian, by observing what Parisian women were wearing.
However on this day, I decide to go over the top on my OOTD: 41 Hawthorne dress, BCBG Max Azria linen beaded blazer, Michael Kors sandals, Liz Claiborne hat, Vera blue floral scarf, Coach handbag, and Prada blue lens/tortoise shell sunglasses.
---
We began the day with an Uber ride to breakfast for delicious avocado toast sprinkled with onion flowers and 2 sauces (beet and hummus) at Cuppa (review on Yelp, Trip Advisor or Google Maps).
---
Next, it was just a 10-minute walk, on a perfect spring day to the Musee Rodin. Xavier and I explored the entire grounds & museum.
There was a tour of art students so we had to wait patiently to get a million pics of Le Penseur "The Thinker"!
In addition, we discovered Monsieur Rodin's studio where the master and his students worked.
After touring the museum, I sat on a bench in the breathtaking front garden enjoying life in Paris.
Subsequently, Xavier ran around the lawn pointing out the different flowers (review Yelp, Trip Advisor or Google Maps).
---
Capitalizing on the weather (clouds/sun – perfect for pics), we walked to the Pont des Arts bridge.
I bought a lock but forgot it at home and didn't want to use our emergency euros to buy another, lol (Yelp, Trip Advisor, different on Google Maps)!
---
Next up on our life in Paris journey, Xavier and I took photos of the Louvre Pyramid outside the Palais du Louvre.
Later that day we discovered the Louvre Pyramid architect I.M Pei passed away the previous day at the age of 102 (Yelp or Google Maps).
---
Meanwhile, across the street from the Louvre is the Arc de triompe du Carrousel (Yelp or Trip Advisor)
Through the Arc is the path that leads directly into the magnificent Jardin des Tuileries aka Tuileries Garden (Yelp, Trip Advisor, different review on Google Maps)
---
Later, Xavier and I took the long walk to the Obélisque de Louxor aka Luxor Obelisks (Yelp or Google Maps) on the Place de la Concorde. Xavier loved getting his picture taken with a gold human statue! (Yelp, Trip Advisor, different review on Google Maps)
---
Day 5 had Xavier and I up early because I didn't want to miss the luxury champagne tour to the French countryside I booked through Expedia.
It was a cold Paris morning, as a result my OOTD was about layers: French Connection skirt, Alice & Olivia silk top, black fishnet tights (not seen), Michael Kors sandals, Stella McCartney for Adidas jacket, London Fog trench coat, Prada sunglasses.
Xavier and I hopped in a private bus with 6 of the best people and drove to the precious communal village of Hautvillers in the region of Champagne.
This quant little town has the sweetest little signs hanging above the doors depicting the trade of the shop. For example, little children with a pinwheel is the sign for the local school house, TOTES ADORB!
---
First up on the tour is the Abbaye Saint-Pierre d'Hautvillers. We actually stood where the famous monk Dom Pérignon (heard of him, 😉) worked and later was laid to rest (Trip Advisor or Google Maps).
---
After a quick breakfast, we got back on the bus and enjoyed more of the glorious French countryside.
After a short time we reached the Champagne Janisson & Fils vineyard in Reims. When we arrived I thought we died and went to heaven.
We meet one of the sons that provided a full education on the making of champagne from start to finish.
In addition, my new friend "Big Momma", proved her skills opening a bottle with a saber.
Finally the moment we had been waiting for, TASTING!
We go into the cellar which is more than impressive. Once we finally settled deep into the cellar our host poured us several samples of champagne. I swooned as I tasted the most fabulous champagne to ever hit my lips!
Likewise, I was blown away seeing every step of the process including how the cork is put in the bottles (*hint: it happens after the champagne is made).
**the vineyard is now permanently closed, however purchase is still available on their website. (link)
---
We had a choice after lunch, go with some of our new friends shopping or another tasting.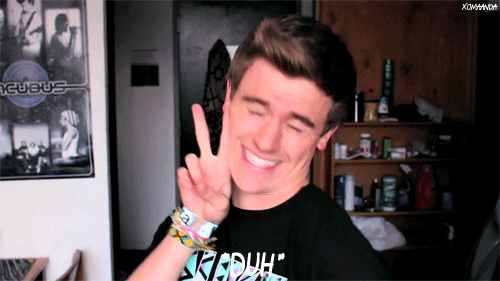 The sweet sales lady gave Xavier sparkling cider and he loved drinking the bubbles.
** Since I had a few glasses at this point, I forgot the names of the place we went for lunch and this tasting, oopsy.
---
Our next stop, was Château de Boursault to meet the family/owners of Champagne Le Gallais for more unbelievable views (Trip Advisor or Google Maps).
We were fortunate to meet several generations of the family and had a brief tour of the cellar. Afterwards, we were privileged to sample more incredible champagne.
We continued sipping our champagne as we walk the grounds of the chateau.
During our walk I took pictures of the green house and original family home. It's a century and a ½ old & no longer habitable.
---
After such a long day and several glasses of champagne, when we got back to our hotel I thought it would be fun to walk a few blocks from our hotel to McDonald's.
I was amazed how much better the food tasted and the café infinitely exceeds what we have in the states. It was also my first experience with self-order kiosks before we had them in the US.
---
Day 6 of my luxury life in Paris was planned as a semi-relax day.
As a result, OOTD D&G cropped jeans, t-shirt, Converse high tops, Hunter jacket, Art of the Scarf scarf and Prada sunglasses.
With noting definitive planned Xavier and I explored more of Montmartre, the northern part of Paris.
We walked back to the Moulin Rouge, where I took pictures of Xavier on a huge air grate. We had a short wait for the Montmartrobus.
Even though we already explored Montmartre (post Sacre Bleu le Sacre Coeur) it was fun viewing it from a little bus crammed full of the nicest Parisian people.
---
Afterwards, we walked along Boulevard de Clichy where I began to blush through the Quartier Pigalle not realizing it's the "red light district" of Paris. Normally it wouldn't matter but I was with my 6 year old, lol!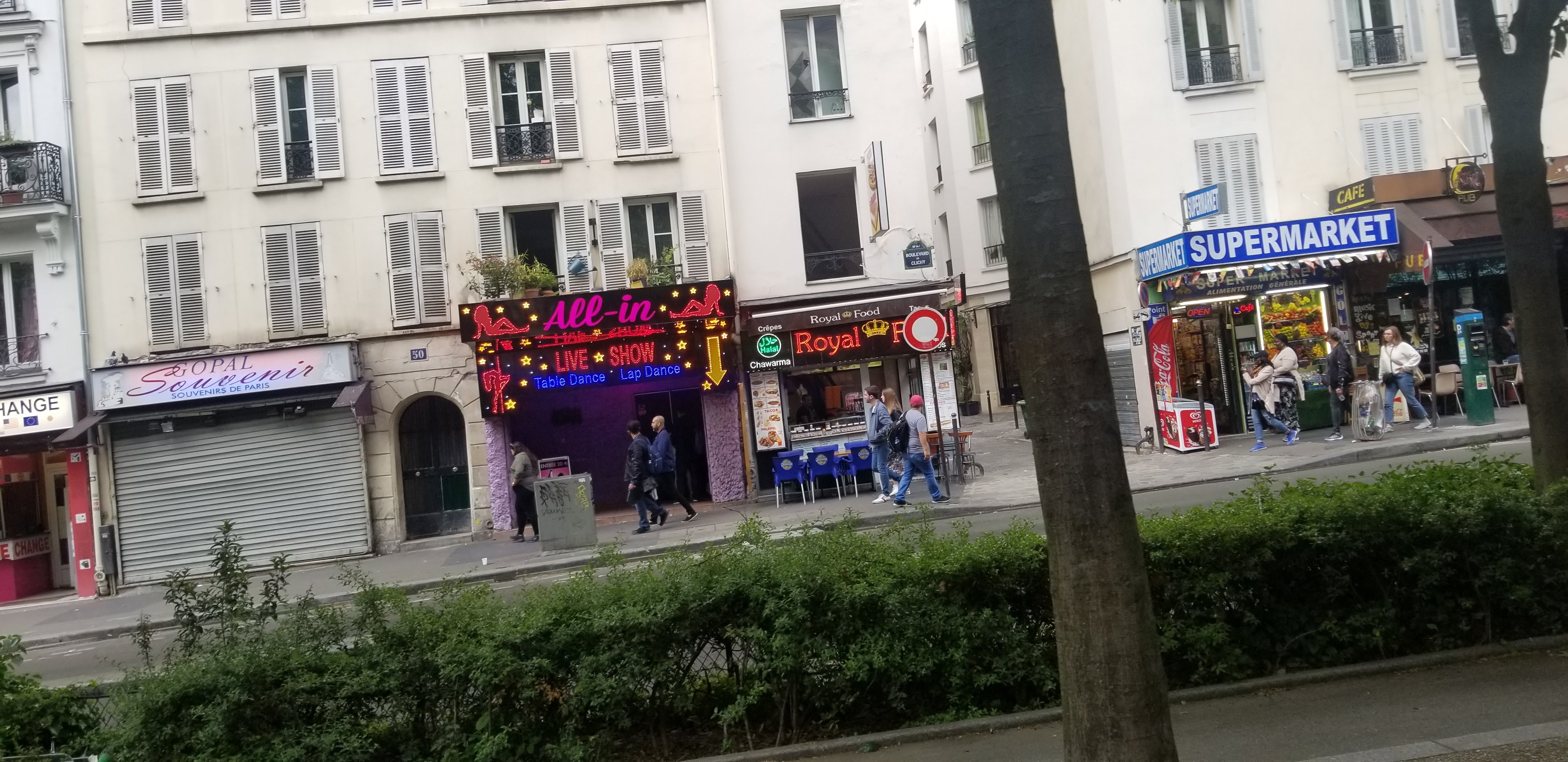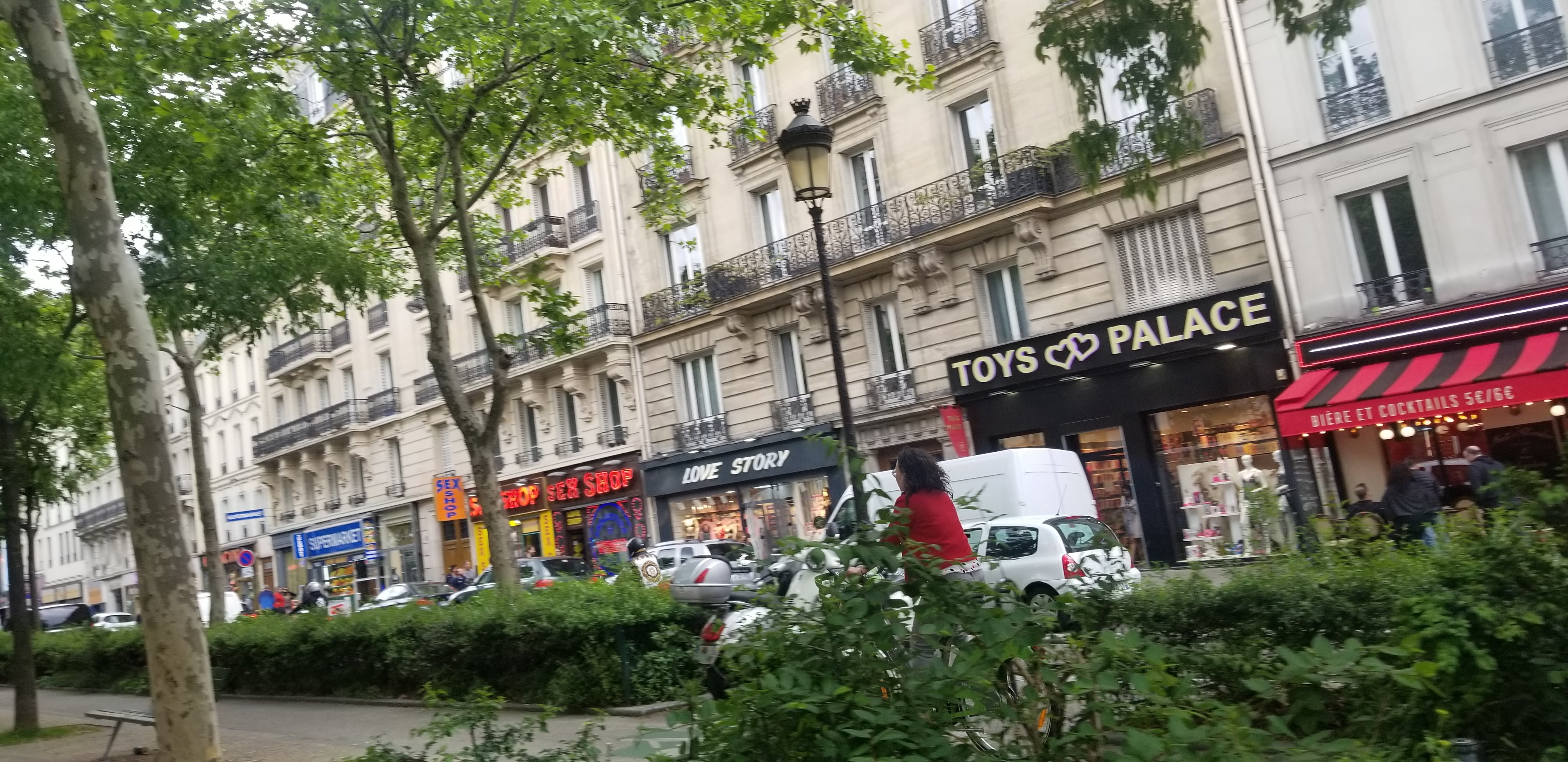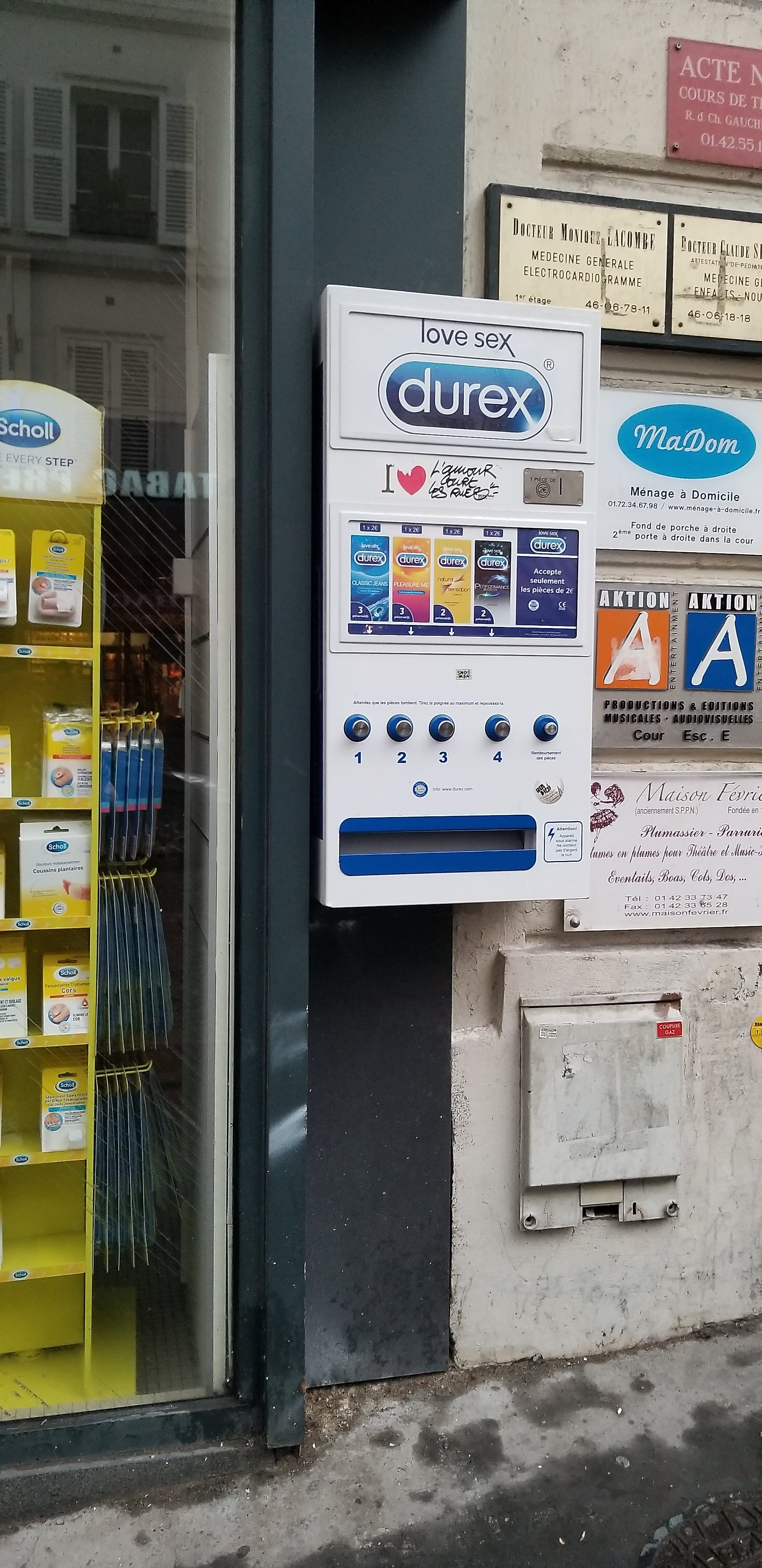 ---
Xavier wanted to ride on the merry go round we continually walked by since our hotel was near Place de l'Opéra.
We also rode the Sacré-Coeur Carousel which is historic and amazingly beautiful.
---
We continued to walk and walk, soaking in more of Life in Paris! Being a food blogger, I was most interested in seeing how Parisians food shop. I was thrilled to capture a few pictures of the local market.
---
After a simple dinner, I checked Yelp for dessert. As a result, Xavier and I walked to Amorino for the most epic, all-natural gelato you will ever see and eat!
They shave each "scoop" thin, and build it like a rose. Then they have the nerve 😉 to top it with a macaroon & white chocolate disc AMAZING! (Yelp or Google Maps)
---
We ended the evening with a cleansing walk in the rain through the picturesque streets of Paris!
STAY FASHIONABLE!