When we went into quarantine, I was binging on the 3 seasons of Magic for Humans with Justin Willman. OBSESSED! (Netflix review here)
After a few months stuck in the house, I realized it could be years before we have new programming. As we move into each phase of quarantine discussions of how actors will work together in the future are underway. After that, it could be months before filming & even longer before editing will occur.
Anyone that has seen Justin's perform knows his magic is all about human interaction. He's not like David Copperfield or David Blaine but more like Penn & Teller on steroids!
I subscribed to Justin's newsletter so I would know when the new season would air.
Clearing out my Google email "Promotions" folder, I was surprised to see an email from Justin & opened it. Justin was announcing his Magic for Humans at Home virtual magic show.
I didn't hesitate to pay the $25.00 for a ticket. At that time Justin only had 1 show scheduled but has added several more shows since. My show was scheduled for 10:00 pm EST & felt it too late for my 8 year old.
Night of the Show
On the night of the show, I had a glass of prosecco and my son fast asleep. It was super fun watching everyone join!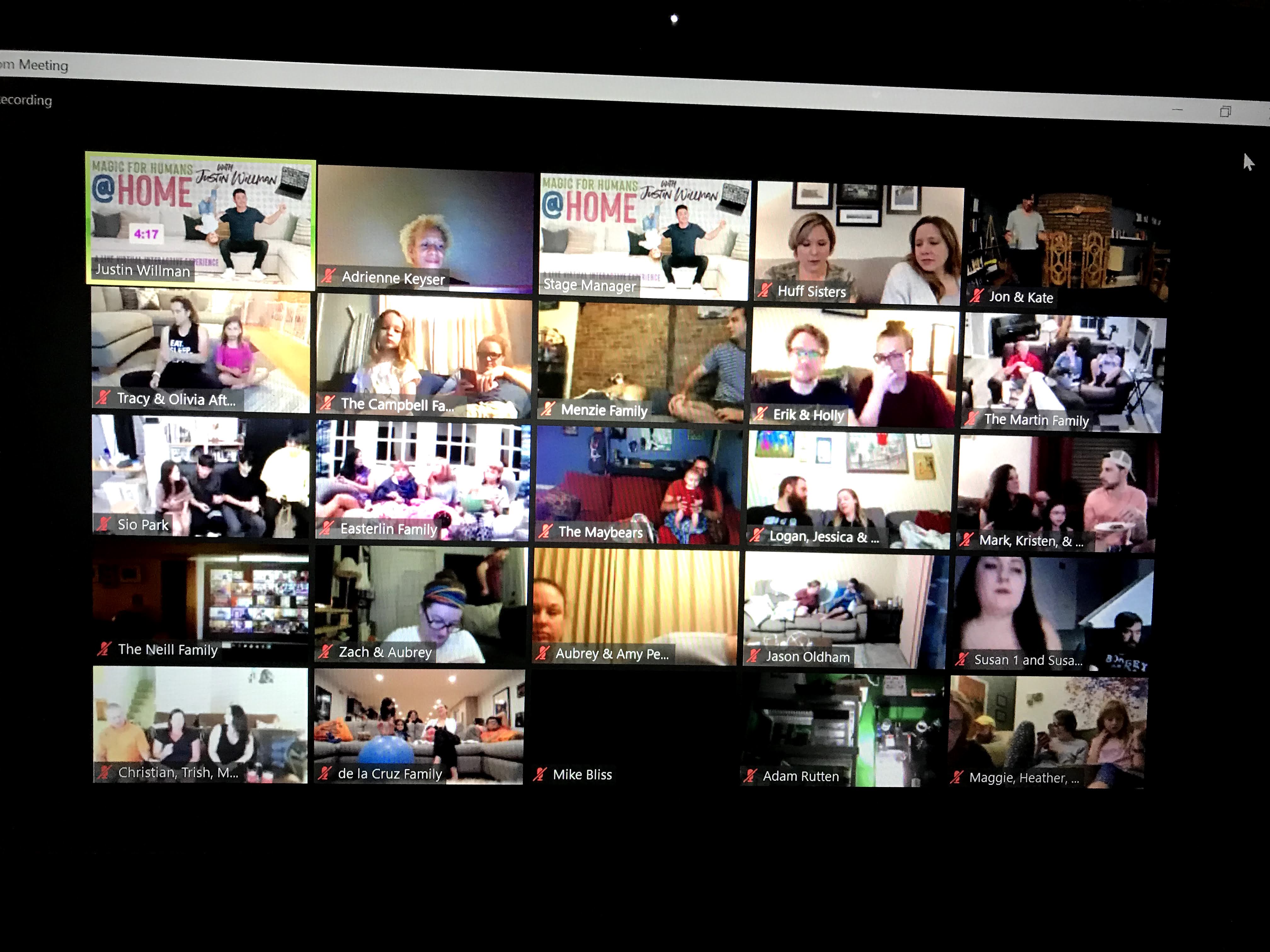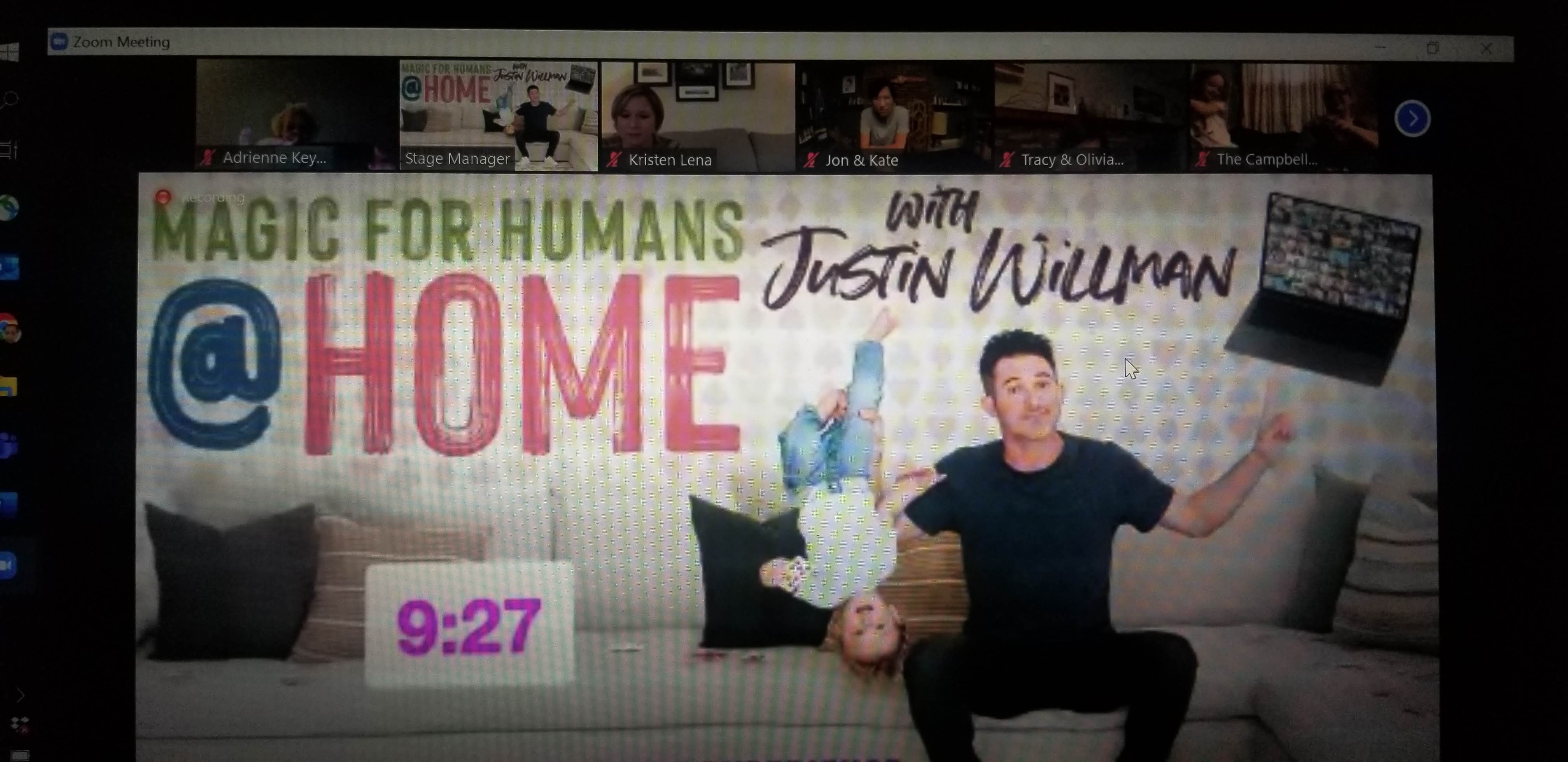 The show begins
The show begins with a quick message from the stage manager. He asked everyone not to film the show but to be in the moment. Although I was, I did sneak a few photos.
HERE'S JUSTIN…
I don't want to give away any of the incredible virtual magic Justin performs. What I will say is he does gets the audience involved and performs tricks that will blow your mind! At 1 point the show had 460+ people joined from all over the world.
I am a big fan of Justin Willman because of the heartfelt aspect he brings to each show. SPOILER: When he performs for his mom at the end of season 3 (Magic for Humans), I burst into tears.
The end of his virtual show is no different. Justin gives you glimpses into his family life which will melt your heart!
I have been seriously debating getting tickets to another show. My son would absolutely love it and I want to see if Justin performs the same tricks at each show.
STAY FASHIONABLE!