At the beginning of June 💐 I said I would be posting more often. Then summer 🌻 hit & life got crazy 🤦🏽‍♀️ Prepping for my son's 3️⃣ week vacation🧳with his dad ➕ an eventful 4th of July weekend 💥 THANK GOODNESS Social Curator is Changing My Business
I've been doing my best 🦸🏽‍♀️ to stay consistent 📱 on some social platforms 🤳🏽 (Follow Me 👌🏽)
Trying to keep up with all my social pages is really burning me out 🥵 Even coming up with creative ideas 🥸 weekly for this blog is getting tough 🙍🏽‍♀️
Not to mention social media is a bitch 🤬 to navigate even as a content creator 📸
I handle all aspects from concept 🧠 to filming & editing 🎬 to finally posting 📬
I even struggle 🙅🏽‍♀️ to keep up with the constant changes. From YouTube's algorithms 📊 to Instagram's latest (90 second reels 🥳) & TikTok w/ 1️⃣0️⃣ minute videos 😬
As you are about to learn 👩🏽‍🏫 YOU CAN SELL ANY PRODUCT 🧸 OR SERVICE 🆘 on social 🤯
🛑STOP🛑 spinning your wheels 🙃 Social Curator is Changing My Business! 💙
If you're not Selling on Social 🧾 with Social Curator then YOU'RE NOT MAXIMIZING YOUR SALES 📈
The Background
As you all know I love taking classes 📚 & one of my mentors 👩🏼‍🎓 during a lesson said 💬 You can't do it alone; YOU NEED A TEAM! 👯‍♀️
With that in mind, I sought to find the best 🥇 program to navigate 🧭 the nightmares 👺 of the social media game 🎲 & improve my sales 🎉
Jump to another amazing educator 👩🏻‍🏫 I've been following 📲
When I first took her class A Month of Social Media in 1 Day, I was immediately inspired 😯 From that moment, I began creating 📝 captions in the HIC formula (more on that later) 🆒
Six months later when I took her 2️⃣nd class 7 Days of Social in A Day; without hesitation 🏃🏽‍♀️ I made the investment 💳 in the Social Curator program❣️ Now that I'm all in, I regret not doing it sooner 🥺
Introducing My Mentor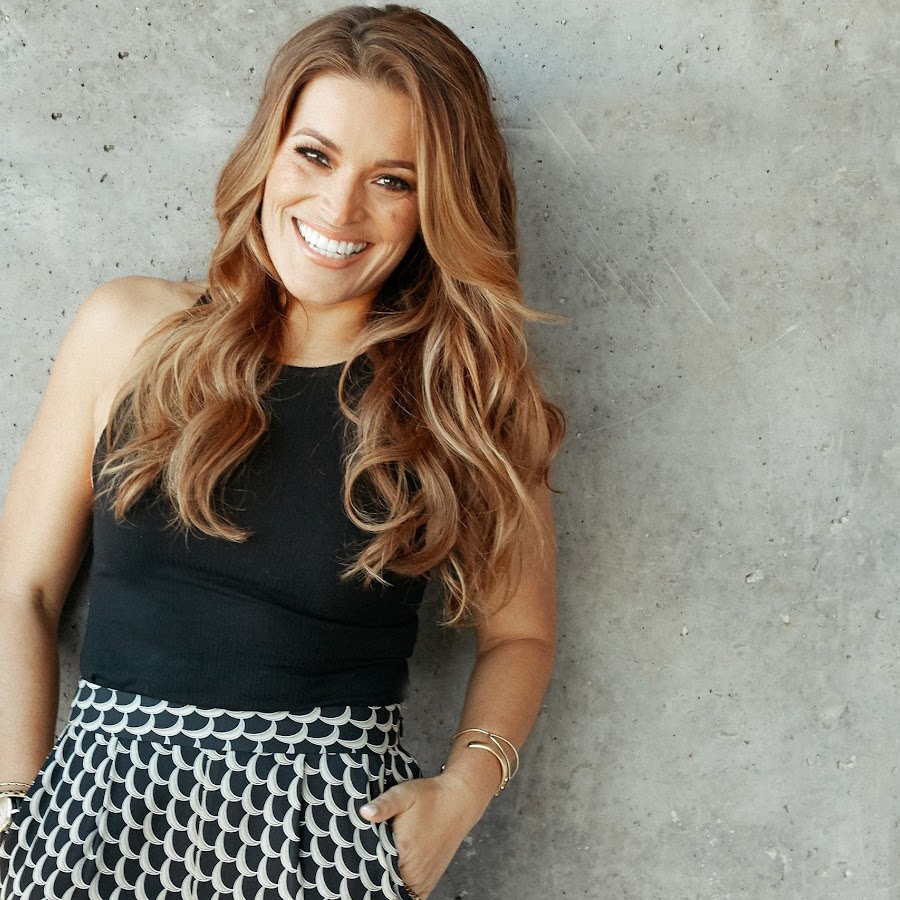 Your incredible guide 🔦 through the Social Curator program is Jasmine Star 🌟 an incredible Latina 💃🏻 based in California 🌉
You know I LOVE 💗 supporting other female entrepreneurs of color 👩🏽‍💼 because we are MAKING BIG MOVES 👸🏽
You will immediately fall in love with Jasmine 💘 because she's funny 🥸 an amazing mom & wife 🤱🏻 but above all 🔝 she is truly passionate 🤗 about HELPING EVERYONE SELL ON SOCIAL 💯
🔮 Social Curator is Changing My Business 🔮
Won't go into a lot of detail 🧏🏽‍♀️ about Jasmine, I want you to experience 👀 her amazing energy for yourself 🎀
Instagram 🤹‍♀️ ➡️HERE⬅️ Podcast 🎙 ➡️HERE⬅️
What SC is All About
First thing that gets you is the 5️⃣-minute posting plan ➡️HERE ⬅️
SOCIAL CURATOR DID IT FIRST‼️ Now everyone is jumping 🤸🏽‍♀️ on the bandwagon! Don't know what 🆕 creators are putting up but I know 💯 the originator is Jasmine & her team! 🎊
For example Jasmine encourages 🤲🏽 us to give freebies 💌 to increase loyalty ➕ it helps build 🪜 your email list 💻
Now, there are 2️⃣ key elements 🔑 to the success 🏆 of Social Curator
The caption templates makes creating text for your post as simple as doing Mad Libs (see on Insight slide below)
The patent HIC formula; here's how it works: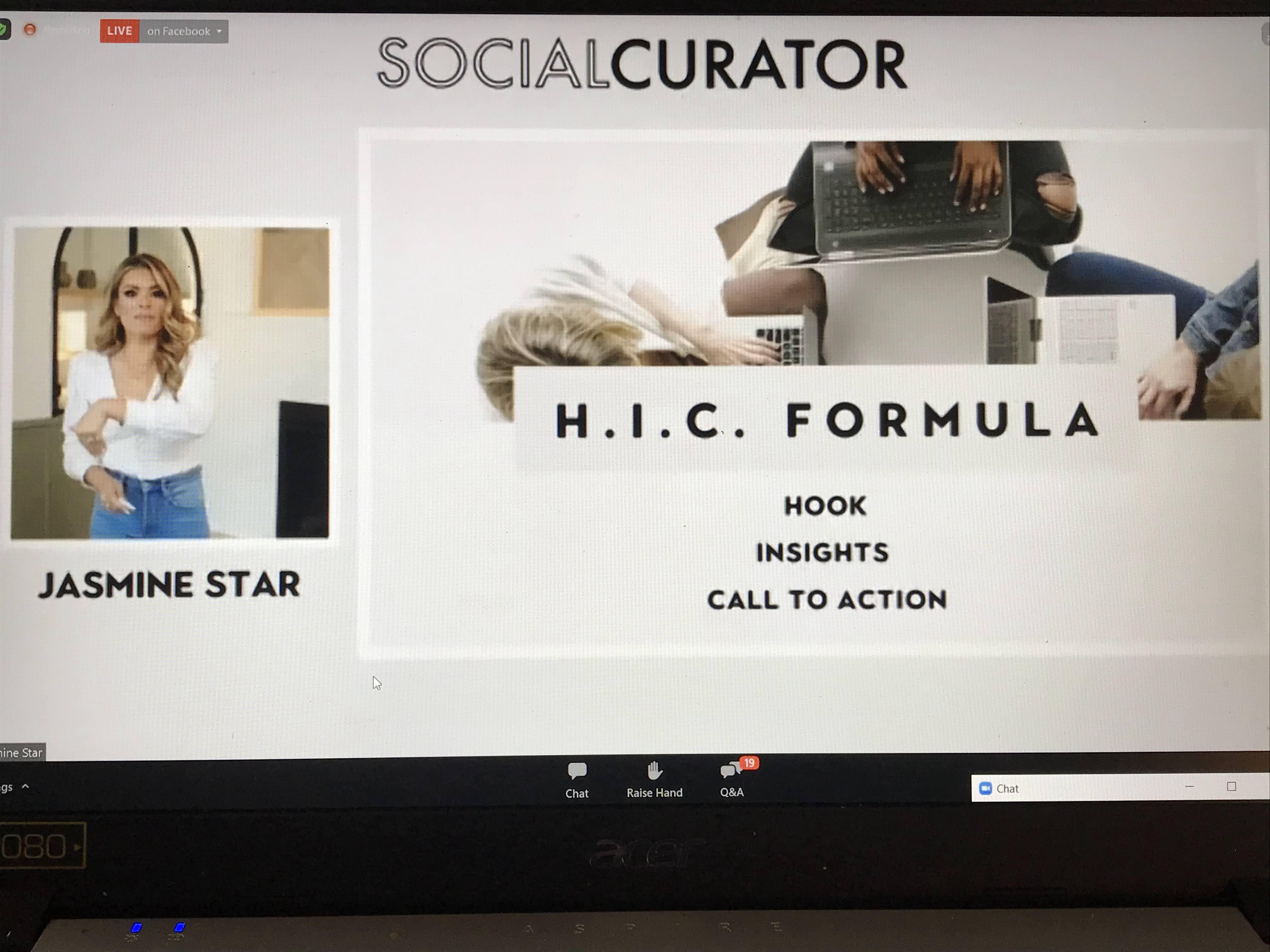 HOOK – Grab your followers with something that will stop them scrolling
INSIGHTS – These are the details of your post
CALL TO ACTION – Always leave your audience with a follow up action
But Wait There's More
Weekly Classes with Expert Guest Speakers – THEY'VE GOT 'EM
New Photos Added Every 30 Days – YOU BETCHA, JASMINE'S BACKGROUND IS PHOTOGRAPHY
A Knowledgeable Helpful Support Team – HELL YEAH & THEY RESPOND BY CHAT RIGHT AWAY
Personal 1 on 1 with Jasmine – SHE LIKES & COMMENTS ENCOURAGEMENT ON YOUR POSTS DIRECTLY, JUST TAG HER!
New Captions Added Every 30 Days – SO YOU NEVER REPEAT A CAPTION… EPIC!!
The SC team is constantly updating & improving the program 🌈 This past week an improvement was made to our daily tasks 📅 I had been hoping for it & POOF IT HAPPENED 🪄 Not certain if others mentioned it 👂🏽 OR if the team just decided to update it 🤔 either way I AM THRILLED! 💃🏽
They also recently launched an affiliate program 😍 Members are assigned a link ⛓ to share 📲 so when anyone registers for the program ✒️ using your link you make a commission 🤑
WHAT? I KNOW! AWESOME RIGHT!!
How To Get Into This Amazing Program
Creators 🃏 that follow Jasmine on IG ❤️ have adopted her techniques 😮 But one 🥇 of Jasmine's biggest mantras is 💆🏻‍♀️
THERE'S ENOUGH BUSINESS OUT THERE FOR ALL OF US TO BENEFIT!
But before you dive in 🏊🏽‍♀️ you want to know the cost right? 💰 I started the program during a promotional launch 💲 which cost me approx. $300.00 which included 3 🆓 months of access to the caption templates ✅
USE MY CODE: https://bit.ly/SocCurlink Current Prices ➡️HERE ⬅️
Come back & leave a comment 👇🏽 once you become a member 😍 of the Social Curator family! 👏🏽
How Many Sales I've Made
I am not going to blow smoke up your ass 😤 & tell you I have made a ton of sales since joining 🤑 The reality is I have not made any 🥺 in the few months I've been in the program 🤷🏽‍♀️ However, that is DUE TO MY LACK OF CONSISTENCY 🤫
There are accelerated courses 🚀 but I took much longer to complete them than I should have 😲
That said, I believe in Social Curator 💯 so much I have been paying $50.00 every month 💸 just to keep my access to all the incredible features 💖 like templates you can edit in Canva!
I will be upgrading to the annual plan 📅 soon 🎊 now that I've had time to explore all the benefits. I know Jasmine & her team will continue to grow 📊 the program ➕ add new educational courses 🆒 so I can see being an SC member for life❣️
STAY FASHIONABLE 🥰
---
Comment below & let me know IF YOU JOINED THE SC FAMILY!
SUBSCRIBE for FASHION NEWS & FUN!
Join 942 other subscribers
---
AB-FAB Links ⬇️