Every business professional has goals 📈 Whether its to grow🪴your professional brand or promote 📣 your business through social media 📲, networking develops a professional support system 👐🏽
How to Celebrate International Networking Week 2022
Networking can provide gateways to 🆕 business partnerships ✖️ essential business advice 🆘
According to Days of the Year, networking has become easier 😃 & more efficient 📇 with the age of internet technology 💻
International Networking Week encourages professionals to thank 🎁 the mentors 👩🏽‍🏫 & colleagues in their networks ♻️ who've been essential 🔑 to their success 📊
By doing so, you maintain those connections & keep them vital 🩺
Networking Has Numerous Benefits 🎊
One advantage is honing your skills 🥇 by connecting with those who share your interests
🦹🏾‍♀️🥷🏾🧑🏽‍🎤🧑🏽‍🍳🧑🏽‍🏭👩🏽‍🎨
You can get help 🆘 troubleshooting problem areas 🤔
AND…
Networking out of your usual circles 😬 (YOU CAN DO IT!), you gain additional knowledge 🧠 skills 🤹 & connections 🔗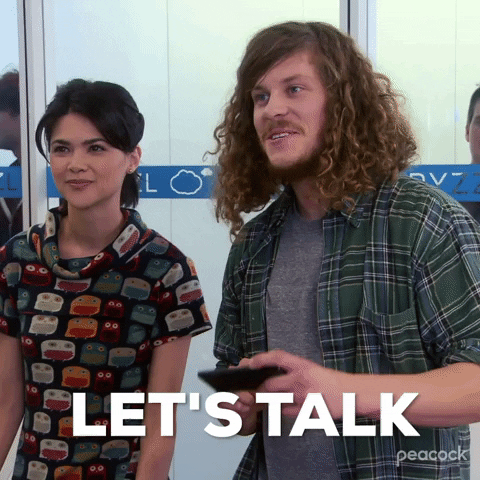 OTHER BENEFITS INCLUDE:
Advancing your career ➕ gaining career support 🏋🏽‍♀️
Confidence building 👸🏾
New perspective 🔍
Referrals 👥
Life-long friendships 🫂
Mentor/mentee relationships 👩🏾‍🏫
No matter how long you've been in the world of business 👵🏾, knowing how to network 🤝 increases your profile 💯
NETWORKING WEEK HISTORY
Since 2️⃣0️⃣0️⃣7️⃣, Business Network International (BNI) founded International Networking Week as a global🌏 initiative, bringing professionals together to celebrate the power of networking 💪
👩🏽‍💼🧑🏽‍💼👩🏽‍🔧🧑🏽‍🔧👩🏽‍🚒🧑🏽‍🚒👩🏽‍🚀🧑🏽‍🚀
Each year includes a theme; previous years' themes:
2020 Dreaming Big 💡
2019 A New World of Opportunity 🌞
2018 Diversity! ✊🏾
HOW TO OBSERVE #NetworkingWeek
Communities around the 🌍 participate in this week-long 📅 event by:
Hosting talks 🎤, mixers 💃🏾🕺🏾, & fundraisers 🧧
🗣 Speakers are invited 💌 to share their experiences networking ➕ growing their professional networks 🪜 on podcasts 🎧, radio 📻 & speaking engagements
Checking ✔️ the International Networking Week website 📲 & subscribe for global activities 🎪 near you OR host an event 🎈
Using #NetworkingWeek to share your activities❣️
How to Celebrate International Networking Week 2022
DC Fashion Week Networking Party
Once again I will be networking with dear friends 😘 & 🆕 fashion colleagues at DC Fashion Week Official Fashion Networking Party 2022 🎉 LAST SEASON VIDEO ⬇️
Event Name: DC Fashion Week's Official Fashion Industry Networking Party
Date: Thursday, February 24, 2022, 6 PM to 10 PM Doors open at 6:00 PM.
Place: The Darcy Hotel, 1515 Rhode Island Ave, NW, Washington, DC 2005
Info: DC Fashion Week hosts the most significant fashion industry networking party in Washington.
🆓 FREE Admission. Dress to impress your fellow fashionistas❣️
Meet Bloggers, Models, Designers, Photographers, Journalists, Makeup Artists, Hair Stylists, Clothing Stylists, Modeling Agents, Buyers, Retailers & Fashionistas. Special guest DJ.
DC Fashion Week is Feb. 24 – 27, 2022
Will I see you there❓
Get your 🎫 TODAY https://bit.ly/dcfwtix2022
NOW…
STAY FASHIONABLE 🥰
---
Join 1,172 other subscribers
---
AB-FAB Links ⬇️