Choosing to have a lazy day 🛌 on my son's last day of school 🏫 was a blessing in disguise. Just days before The African American Day of Emancipation 👸🏽🤴🏽 ; remarkably The Senate unanimously makes Juneteenth a federal holiday.
The US Senate brought the argument of Juneteenth as a federal holiday 🎆 to the floor for another vote 🗳. The bill was blocked 🚫 by a Republican in 2020, citing it would cost taxpayers too much money 🤦🏽. More on that later, but first
A Brief History of Juneteenth
**According to Wikipedia
President Abraham Lincoln's Emancipation Proclamation of 1862 had officially outlawed slavery in Texas and the other states that had rebelled against the Union almost two and a half years earlier. Enforcement of the Proclamation generally relied on the advance of Union troops.
Texas, as the most remote of the slave states, had seen an expansion of slavery, and had a low presence of Union troops as the American Civil War ended; thus enforcement there had been slow and inconsistent.
Although the Emancipation Proclamation declared an end to slavery in the Confederate States, it was still legal and practiced in two Union border states (Delaware and Kentucky) until the end of 1865, when ratification of the Thirteenth Amendment to the Constitution abolished chattel slavery nationwide in December.
Additionally, Indian Territories that had sided with the Confederacy, namely the Choctaw, were the last to release those enslaved, in 1866.
Remarkably The Senate Unanimously Makes Juneteenth Federal Holiday Announced
Tonight while continuing my research 🕵🏽‍♀️ for this post, at 7:00 pm (June 15, 2021) CNN Politics announced the US Senate 👩🏽‍⚖️👨🏽‍⚖️ unanimously passed a resolution establishing Juneteenth as a federal holiday.
According to the article 📰
… The Senate unanimously passed a resolution on Tuesday establishing June 19 as Juneteenth National Independence Day, a US holiday commemorating the end of slavery in the United States...
…Legislation gained momentum since the Black Lives Matter protests… last year and the Democrats' takeover of the White House and Congress…
…The measure needs to pass the House and be signed by President Joe Biden to become law...
My Juneteenth Education
Born in DC, consider myself a native Washingtonian. At a year old 👶🏽 my family moved 1️⃣5️⃣ minutes outside of the city 🏙; the cost of living was cheaper 🤑.
As my parents made more money 💰, the further north into the suburbs we moved 🚚. DC suburban schools were the highest ranking 🥇 in the country at the time. My parents felt it important I have the best education 👩🏽‍🎓 & exposure to diverse cultures 🕊.
We now know US standardized testing 📝 skewed against African Americans, especially women 🤷🏽! And black history was limited 🛑 to iconic figures like Frederick Douglas, Harriett Tubman & Martin Luther King.
Slavery was glossed over during Civil War 🗡 lessons & Juneteeth was omitted 🚫 altogether. During the 1950s and 1960s, the Civil Rights Movement ✊🏽 focused the attention of African Americans on expanding freedom and integrating ☮️. Observation of the Juneteeth holiday declined 📉 but was still celebrated in Texas
Having a scientific mind, I always need to know WHY❓ This led me to a fascination with documentaries 🎥 in my early 20s. With all that knowledge at my fingertips, it wasn't until recently I learned about this prolific day in my people's history 🤯.
A Conversation with My Caucasian Friend
Talking to my best friend the other day 📞 we got on the topic of Juneteenth. She grew up in a Jewish household ✡️ & expressed her outrage she never learned about Juneteenth. Or about the Chinese labor camps on US soil 🙅🏽‍♀️ during World War I (more info. HERE).
She went on to say it was just as disgusting as people that didn't believe the Holocaust happened 🤦🏽‍♀️. I chimed in with, "Many people in Germany only recently learned 👩🏽‍🏫 the full extent of what they did during the war".
I went on to say, "History was written by the victors". 🏆 (Winston Churchill)
In my opinion, centuries of the most horrific savage brutality 🤬 in human history is too much for many white people to face 😶. Even in 2021 there are many, like the Holocaust, that don't believe slavery happened 👿.
To lighten the conversation 🙇🏽‍♀️, told my friend about comedian 🤹‍♀️ Neal Brennan's joke in his Netflix special Three Mics 🎤 🎤 🎤
My 2021 Juneteenth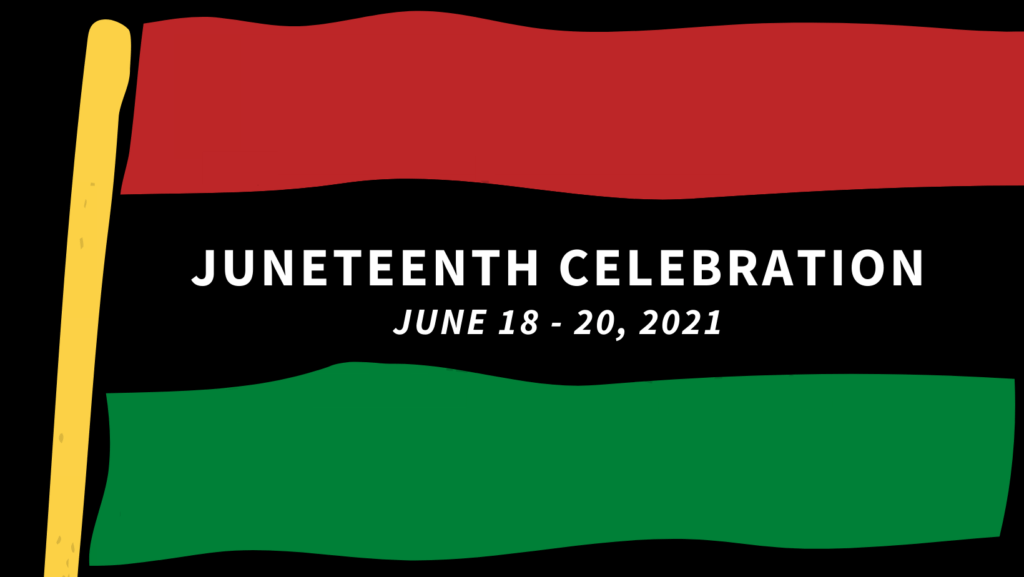 To make up for all the years of missing out, Juneteenth 2021, I plan to blow it out 🤸🏽‍♀️. Need to make sure my biracial son 👦🏽 learns about this important day while he's young. Every day I hope he grows up in a more tolerant 🤝, peaceful 🌻 & loving world 🌎.
With The Senate unanimously agreeing 🗳 to make Juneteenth a federal holiday 🎉 it seems the US may finally be heading in a positive direction for once 🥳.
This year The Smithsonian Museum of African American Culture and History in Washington, D.C., will hold presentations 🎦 on the history & significance of Juneteenth and the stories that celebrate the wisdom of elders 👵🏽👴🏽.
Have been dying 🤗 to visit the museum since creating a video from a virtual tour 💻 I participated in earlier this year.
Smithsonian's 🆓 event Juneteenth: A Celebration Of Resilience

Hope to see you there!