Between Pride, Men's Health, Father's Day & the new federal holiday of Juneteenth, National Rose Month has a tendency to get lost. So I am here to remind you, June is National Rose Month So Bring on the Love
Although Roses are not my favorite flower (sunflowers are my fav), it is still one of the scents I love most. Any beauty product that has rose as an ingredient I go for.
That said not all rose scents are ideal for me. Further, when it's obviously synthetic rose oil the smell can be quite putrid. Below are some of my favorite rose scents.
Come back tomorrow for my latest Wine & More Reviews where I do a Rosé challenge to find the best Rosé in my local store. New Wine & More Reviews Every Wednesday at 8:00 pm EST. In the mean time, June is National Rose Month So Bring on the Love!
A ROSE BY ANY OTHER NAME WOU
ld smell

as sweet

– William Shakespeare's play Romeo and Juliet

The name rose comes from Latin rosa, which was perhaps borrowed from Oscan, from Greek ρόδον rhódon (Aeolic βρόδον wródon), itself borrowed from Old Persianwrd- (wurdi), related to Avestanvarəδa, Sogdianward, Parthianwâr.
HISTORY OF ROSES
BREAKING IT DOWN
PERFUME & BEAUTY
FOOD & DRINK
Check out this scene from one of my favorite foreign Films Como agua para chocolate (1992) Like Water for Chocolate
Medicine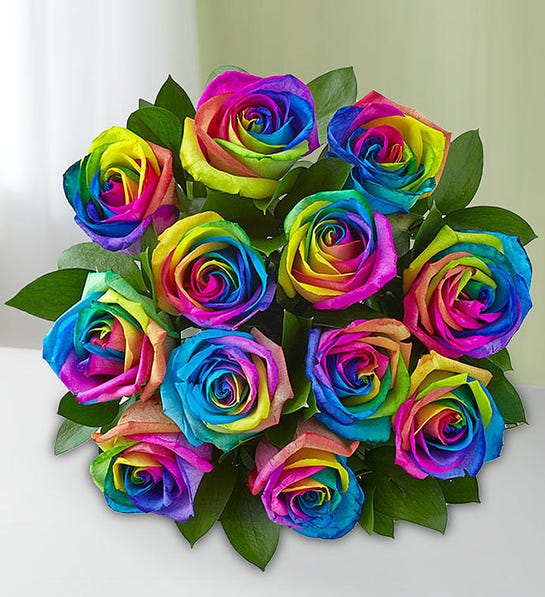 Purchase these Rainbow Roses HERE