Happiness is a choice⁉️ Remember happiness does not mean you are problem free 😲 That kind of life doesn't exist 🚫 As the Stoics of Ancient Greece observed, happiness is all about the quality of your thoughts 🤯
Happiness is not a destination📍, but rather a life-long pursuit. Joy can be anywhere at any time ⏰ Don't limit yourself to searching for pleasure 😘 Enjoy everything & anything that makes you happy 🎉 Oprah Winfrey said it wasn't until she learned to be happy that good things started happening to her 💯
History of Happiness Happens Month
The Secret 🤫 Society of Happy People (SOHP) started celebrating happiness with "Admit You're Happy Day," on August 8, 1999 in Irving, Texas.
In December 1998, it gained international reception 🤗, when it challenged advice columnist 📰 Ann Landers for discouraging people from writing happy holiday newsletters enclosed with their holiday cards 💌
Secret Society of Happy People Founder
📯 According to Wikipedia Pamela Gail Johnson founded the Secret Society of Happy People with the main idea 💡 of creating a "safe place" where people can share their happy moments 😀, without being discouraged by the parade rainers ⛈
The purpose is to give people advice for handling their unhappy moments 😔 & learning the lesson 👩🏽‍🏫 out of each and every 1️⃣ of them. Also to stimulate people's right to express their happiness 📣 "as loud as they want"
Last Chance to Celebrate Happiness Happens Month What Will You Do?
Take stock of your life 😱
Make someone else happy by doing something nice for them 😇 Can be as simple as giving up your seat on the bus 🚌 or volunteer your time to a charity of your choice 🙆🏽‍♀️
Laugh 😝 (laughter is still the best medicine) 🤪
Smile 😃 (and the world smiles with you) 😁
How to Celebrate Happiness Happens Month
Notice more happy moments & share them with others 👩‍❤️‍👩
Do something nice for yourself 👸🏽🤴🏽 – after all, happiness starts at home 🏡
Don a pair of silver shades 😎 (because happy people always see the silver lining) 🌈
📯 Use #HappinessHappensMonth in social media correspondence
This is How I Celebrated Happiness Happens Month
Re-Potted Plants 🌻
Partying with Friends 🥳
Birthday Party Weekend With Life Long Friends 😍
Contract With A New Partner 📝
Thrilled to be partnered with Talk of the Town in Rockville, MD. 👩🏼‍💼 My boss (pic below) & I have been great friends 👭 for over 4️⃣0️⃣ years. She & her husband founded Talk of the Town 28 years ago 🤑
As a result, Talk of the Town has become THE PREMIER 💎 event rental company in MD. This allows AB-FAB Designs' Event Planning 👰🏾🤰🏾🎄 to expand into specialized vendors 🤹‍♀️🎭 & rentals 💣
In my 20s when Talk of the Town was first starting out, I ran carnival events 🎪, mechanical rides 🐮, etc… It was my first experience in event planning & coordination 🤩
Social Media Holidays 📅
If you follow me on Social 📲 (YOU MUST, links below!) you know I love 💙 posting The Social Media Holiday of the day 📆 Unfortunately, learning the details my 🆕 partnership, was unable to post as much as I would have liked 🥺
August's Posts
MCPS Back to School Jam 🏫
I'll do ANYTHING for my son❣️ He's entering 4th grade, continuing his education in one of the highest rated schools in the county! 💯 #momduties #proudmom
🆓 Information
ONCE AGAIN, MARYLAND RANKS AS SECOND MOST EDUCATED STATE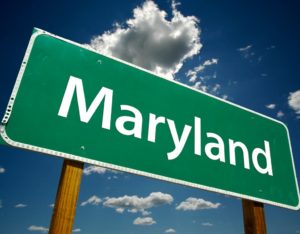 In a new study 📈 released by WalletHub in February 2021, Maryland ranks as the second most educated 📚 state in the country 🌎, just behind Massachusetts. This is the 2nd year in a row WalletHub ranked Maryland number two.
US News rates Maryland #14, which is still pretty amazing!
Continuing My Education 👩🏽‍🎓
Learning a ton 📚 about what's 🆒 & 🆕 in Fashion Styling 👗 since COVID-19. Want to make sure I continue to provide clients with THE BEST in luxury 💎 fashion styling❕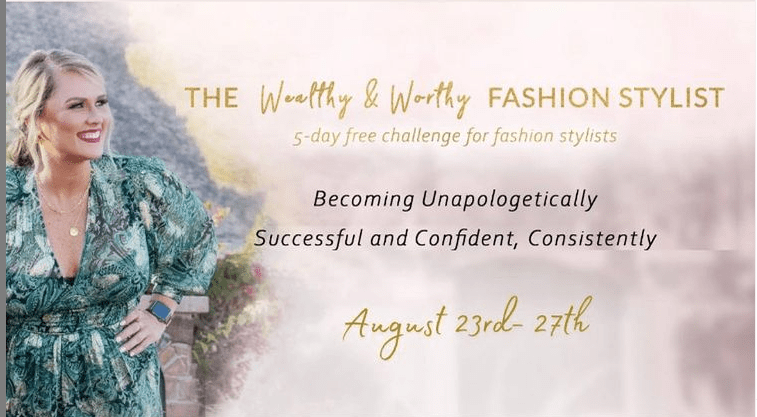 Last Chance to Celebrate Happiness Happens Month What Will You Do?
More Ways to Help Achieve a Happier You 📖
National Calendar Day put together some published works 📘 to help in your pursuit of happiness 😊:
The Power of Positive Thinking by Norman Vincent Peale
Meditations by Marcus Aurelius
Man's Search for Meaning by Viktor Frankl
STAY FASHIONABLE 🥰
#abfabdesigns #LuxuryLiaison #fashionstylist #makeupartist #makeupartist #contentcreator #entrepreneur #usinfluencer #ussocialqueen #boss #usboss #socialmediadirector