Unable to sleep I found myself searching the cable guide for something to watch at 5:00 am. I came across a documentary on a 4 year old art prodigy named Marla Olmstead.
I won't get into all of the details of this hour and a half long documentary but I will say that if you have not heard this amazing story I recommend you check it out:
In the documentary the question was raised what should be classified as art. This imaginative 4 year old abstract artist was able to create designs that rival the great Jackson Pollack
and was said to have works that should hang in the Metropolitan Museum of Art (MOMA).
Still the critics question should the works produced by a 4 year old be in the same company as Rembrandt
and Whistler?

Can an elephant or dog create beauty on a canvas? Some say yes while others refuse to see the beauty in abstract art.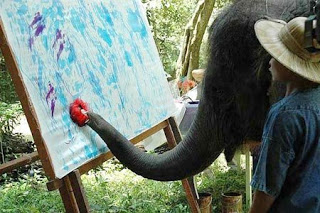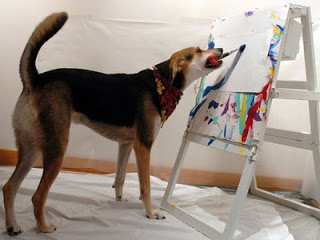 This being a fashion blog, of course this tale leads to the question; Do avant garde and haute couture fashion designers have a place in fashion?
Some say that Marc Jacobs reigns supreme when it comes to fashion and I am not denying that I covet all things Louis Vuitton but the fashionista in me remembers Marc Jacobs' roots. I remember when he single handily brought grunge fashion to the masses (oops, showing my age).
Although he created the buzz words "'IT' Bag"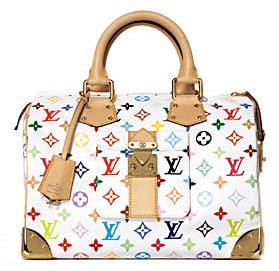 and creates some of the best luxury designs in the world, he still loves to do more offbeat, innovative creations in his Marc by Marc Jacobs line. These are the creations that allow this genius to have the true creative outlet he needs to push the Louis Vuitton brand to the forefront of luxury fashion.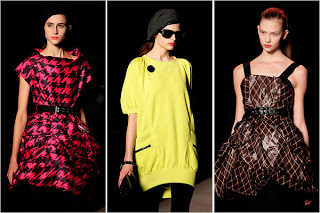 So again I ask What is Art and What is Fashion?
After writing my blog about Thom Browne (see blog dated 11-13-08) I went to see my friend Amanda and was told by another friend that I was the topic of conversation in their department that morning and he had a question for me.
He asked, "Do you really think that the average American male would wear Thom Browne's designs?"
I have been in many a conversation having to defend and explain a fashion designers vision. Like the old saying goes, "Beauty is in the eyes of the beholder. "
I am aware that most people do not have my view when it comes to fashion and I am also aware that not everyone likes my style – FOOLS!
However, it has become my ultimate mission to convert the masses (this blog is for you) to broaden their view of what they consider fashion.
If you can appreciate the brilliance of Dali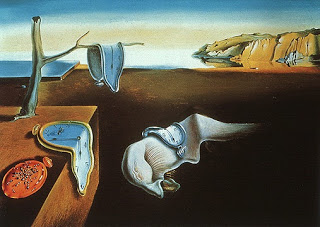 or marvel over Picasso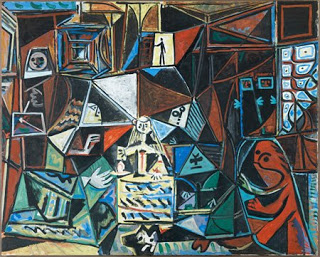 and Escher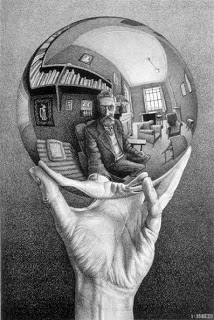 then I implore you to open your minds to new fashion design concepts.
I have mentioned in many a blog that one of my favorite fashion designers is Alexander McQueen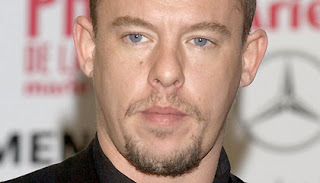 but what most people don't know is that McQueen told Marilyn Manson to stop stealing his style when receiving Britian's Designer of the Year Award (1 of 3) presented by Lil Kim; his muse at the time.
Some of my favorite over the top McQueen creations were the circuit boards on catsuits at Givenchy, ball skirts using laser cut wood, a machine spray-painted gown (this was done while the model was on stage), and only McQueen could be bold enough to see the beauty of an amputee model.

Art is relative and I hope this blog allows you to open your mind when you see and outrageous fashion collection. That you will be able to pull apart the drama of the show and see the collection with an artistic eye and say, "OK that's a bit much for me but I can appreciate the work the designer put into making it."
The AB-FAB picks on this blog will be some of my favorite avant garde and couture designers:
1. Alexander McQueen – DUH!!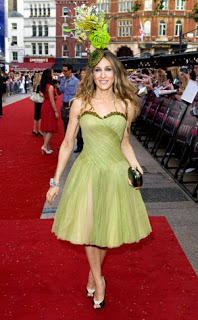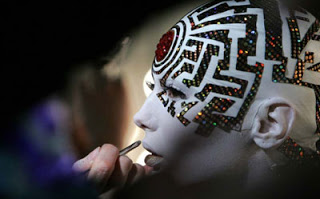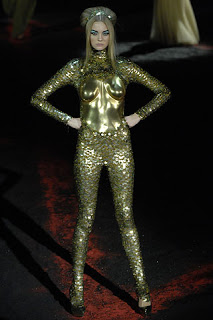 Here are links so that you can see this avant garde designers' genius:
http://www.youtube.com/watch?v=5KzHaW5K2Q8&NR=1
http://www.youtube.com/watch?v=5bCShCcD3N0&feature=related)
http://www.thaicatwalk.com/forum/showthread.php?p=17857
THIS ONE IS TRULY GENIUS:
http://www.youtube.com/watch?v=V_HHa8T6xQo&feature=related
2. Ozwald Boateng –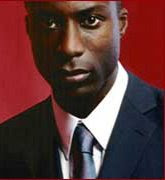 a black British bespoke menswear designer – FIERCEABULOUS!! His looks have been seen on many celebrities and featured in many movies. He is hoping to one day break into American fashion and turn American men in to gentleman.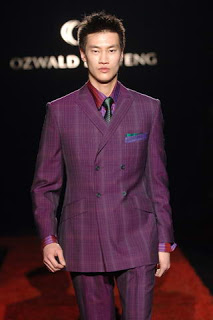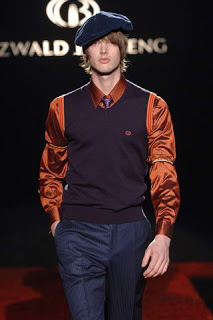 Here is a link to watch a video of Ozwald's TV show.: http://www.youtube.com/watch?v=eyXZZRr9yLQ
3. Philip Treacy –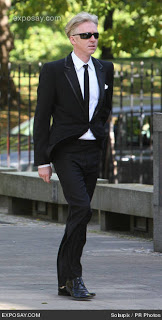 Those that know me; know I love a fierce hat. Philip is another British designer (are you seeing the pattern yet?) that creates some of the most luxurious hats in the world.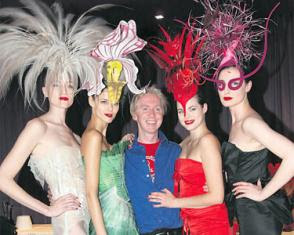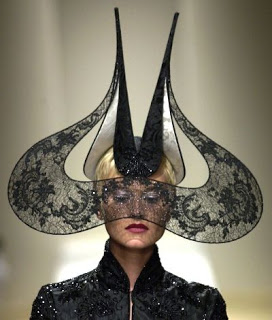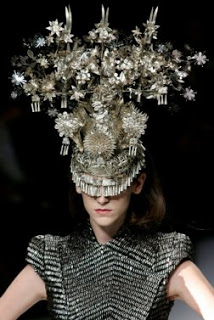 http://www.philiptreacy.co.uk/ – the 2001 RTW (ready to wear) collection
Here is a hat that Philip Treacy did for one of Alexander McQueen's collections in 2008 (he also designed the hat that Sarah Jessica Parker is wearing in the Alexander McQueen look above)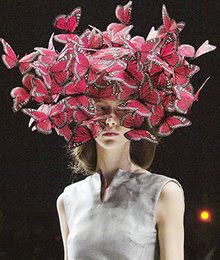 4. Marc Jacobs for Louis Vuitton Couture – designer for Louis Vuitton for almost a decade now.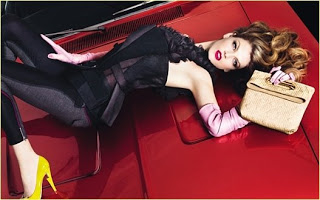 Here is a link to some of Marc's earlier works that launched his career. This Parsons Fashion Design (think Project Runway) educated artist was raised in New York but now lives in Paris because he says that's where he gets his inspiration.
http://www.youtube.com/watch?v=L32WorKCOVY
5. Karl Lagerfeld for Chanel Couture – he is the leader in haute couture. Madame Chanel would be proud to see her legacy carried forth by this anomalous man. You can say without wavering that Karl Lagerfeld is the first and last word in fashion. His haute couture lines are what drive the ready to wear collections of every major fashion designer.
http://nymag.com/fashion/fashionshows/2008/fall/main/europe/couturerunway/chanel/slideshow.html?0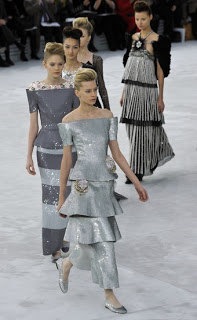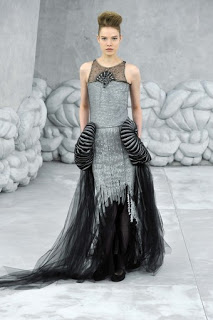 6. John Galliano for Dior Couture – another peculiar man that is known for his outrageous fashion shows and over the top designs. Women love to wear his "brand" designs but fashionistas know that he is legendary for creating the wedding dresses for Gwen Stefani and the Donald's latest Milania Trump.
http://www.diorcouture.com/us/dior_us.html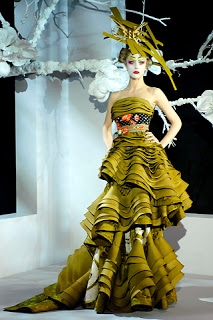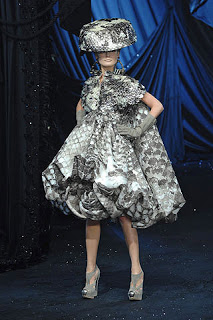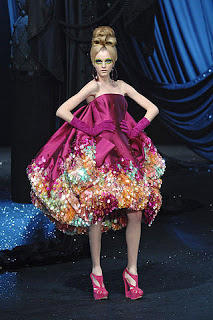 7. Issey Miyake – you can't talk about avant garde fashion without mentioning a Japanese designer. Issey is known for his layered looks and for brining avant garde style to everyday companies like Nike or was it Puma? I suggest if the designs are too much for you then try his fragrances.
http://www.isseymiyake.co.jp/
Stay Fashionable!